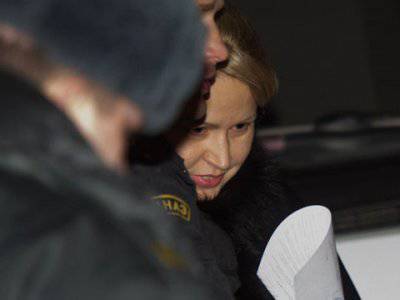 In recent years, widespread popularity has been given the opportunity to inquire about a particular solution to a problem of a legal nature. For such purposes, special sites are opened, where assistance is provided in the form of
free legal advice
. Today, hundreds of thousands of Russians use this opportunity.
However, there are those Russians who are accustomed to pay for the work of expensive lawyers. If we talk about the most popular, say, Russian lawyers among those who are accused of large-scale embezzlement from the state budget, here the first place can be given to such a lawyer as Heinrich Padva. This man is a lawyer of the ex-Minister of Defense Anatoly Serdyukov, and lately he managed to be noted for interesting statements about the actions of his ward, as well as other defendants of the sensational case of theft in the Ministry of Defense.
Heinrich Padva, in particular, stated that after Evgenia Vasilyeva was "ordered" to be under house arrest his client did not appear at her. Journalists have other information about this. In particular, representatives of several Moscow editions claim that Anatoly Serdyukov visited Yevgeny Vasilyeva after he was summoned to the Investigative Committee.
Even more sensational was the statement of Heinrich Padva that Evgenia Vasilyeva has no 12-ti or 13-room apartment in the capital. In her apartment there are just 12 rooms, which, as Mr. Padva is sure, include a toilet, a bathroom, an anteroom. In addition, Padva says that Evgenia Vasilyeva did not have any pictures that were announced in the media. According to him, all this is fiction of bloggers who want to attract attention to themselves. If so, it is unclear by what criteria the state of the apartment is assessed by the lawyer himself. If we assume that he was with Vasilyeva, then for a full assessment of her housing she would have to conduct Padva in all her rooms, and he would record their number. Whether the ex-head of Oboronservis did it or not, we are unlikely to find out.
In addition to statements about the apartment Vasilyeva, Padva gave information about his client. According to this information, the Investigation Committee demanded that Serdyukov exert pressure and even threatened the ex-minister. Such words were issued by Padva after the representative of the press service of the UK said that Serdyukov from a taciturn witness could turn into a talkative one. The lawyer does his job regularly. He is a lawyer ...