Director of the Central Museum of the Russian Navy, Andrei Lyalin, was taken into custody in St. Petersburg on Friday on charges of fraud on a large scale, the damage to the state is estimated at over 400 million rubles, according to the Investigative Committee of Russia (TFR).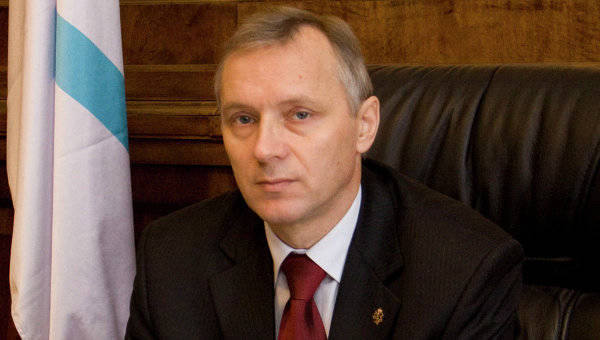 The Main Military Investigation Department (GVSU) of the Investigative Committee of the Russian Federation opened a criminal case against Andrei Lyalin, director of the federal state state institution of culture and art "Central Naval Museum" of the Defense Ministry (FGKU "TSVMM" of the Ministry of Defense of Russia), who is suspected of committing a crime 4 of the Article 159 of the Criminal Code of the Russian Federation (fraud committed on a large scale is punishable by imprisonment up to 10 years).
"Considering that Lyalin, who more than 40 had once traveled abroad over the past few years, repeatedly stated his intention to leave the Russian Federation and also put pressure on the participants in the criminal process, the investigation appealed to the court to elect a preventive measure against him the detention, which the Dzerzhinsky District Court of St. Petersburg satisfied, "- said in a statement.
It was established that in December 2010, the Ministry of Defense concluded with NEVISS-Kompleks LLC a state contract for the implementation of a set of measures for moving funds and expositions of FGKU TSVMM of the Russian Ministry of Defense from Bolshaya Morskaya Street in St. Petersburg to a new building located on Truda Square.
At the same time, the military department transferred more than 295 million rubles to the current account of NEVISS-Complex LLC as an advance. During the year, on the basis of equipment acceptance certificates and services accepted by Lyalin, the state transferred to the commercial organization more than 690 million rubles.
According to specialists, a significant part of the payment was made on the basis of fictitious reporting documents. A year after the execution of the state contract, NEVISS-Kompleks LLC did not fully perform the design, installation and packaging and transport works, and also did not provide the equipment.
These actions caused damage to the state amounting to more than 400 million rubles.
The preliminary investigation of the criminal case continues, RIA reports.
News
».