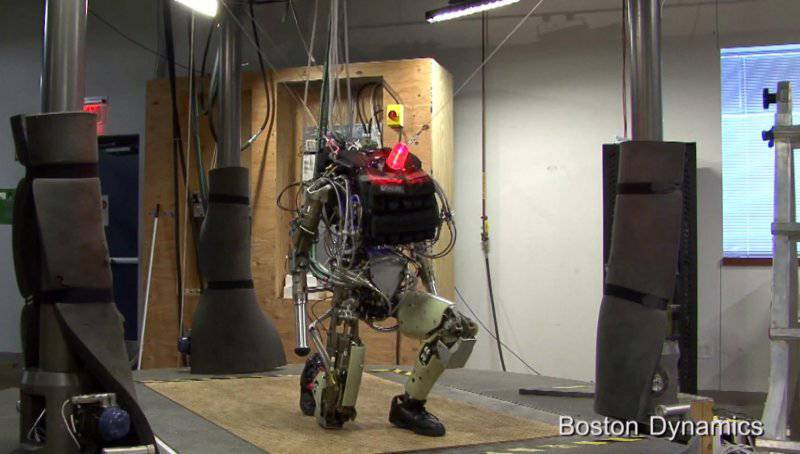 The American company Boston Dynamics has published a video of the latest version of its robot PETMAN, which is a copy of a man. PETMAN imitates human movement with high accuracy. In addition, the robot has a variety of different sensors and sensors, allowing to evaluate the safety and convenience of special equipment.
Now PETMAN can walk at a fairly quick pace on level and rough terrain, including stairs, pits, and low barriers. All this is necessary to check the costumes of chemical protection, but can also be used to create an army of combat androids.
Previously, Boston Dynamics became famous for a small four-wheeled robot that jumps over fences. Projects are being worked on by the Department of Defense United States Department of Advanced Studies (DARPA).