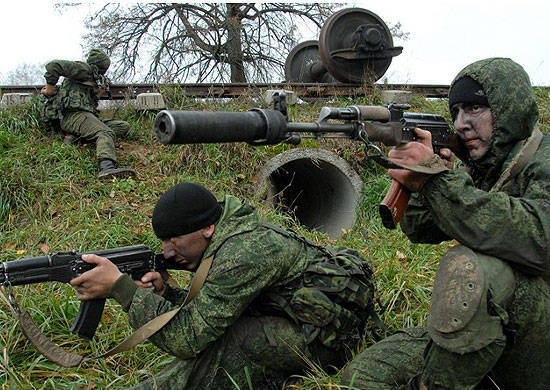 Anti-terrorist exercises are being conducted with reconnaissance units of the Russian military base stationed in the Republic of Abkhazia, with tasks being worked out in a mountainous and wooded area, as well as on the sea coast.
During the exercise, the intelligence officers will detect and destroy a conditional terrorist group that has landed on the Black Sea coast and is moving inland.
They will also learn how to make ambushes and raids on sabotage groups, detect and destroy their bases and strongholds, and, during the combat shooting phase, improve the skills of firing from BTR-80 weapons, sniper rifles, Pecheneg machine guns and other types of rifle
weapons
.
Sniper pairs of the intelligence unit will work out the questions of camouflage in a mountainous wooded area using the natural landscape, improvised means and standard means of masking, searching and destroying enemy snipers. In this case, the method of conducting the so-called sniper duels is actively used.
The exercise, which will last until the end of the week, is attended by up to 100 military personnel, involved about 20 units of weapons, military and special equipment.