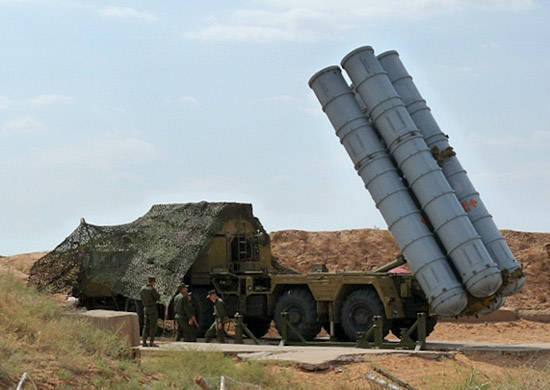 Today, combat crews of an air defense missile regiment of the Aerospace Defense Forces (WKO) successfully fired combat shots from the C-300 air defense missile system (SAM) at the Ashuluk training ground in the Astrakhan region during a tactical air defense (AD) exercise.
During the firing, the combat calculations of the S-300 10-8 anti-aircraft guided missile systems destroyed 5 high-altitude and low-altitude targets of the Pishchal type simulating both aerodynamic and high-precision targets in the entire range of altitudes and speeds.
As part of the exercise, the air defense units made night marches for covertly changing combat positions using full blackout and the use of night vision devices by driver-mechanics.
At each combat position, the combat crews met the standards for the deployment of air defense missile systems for conducting continuous radar monitoring in the established areas of responsibility. At the same time, special attention was paid to the modeling of real combat conditions with the use of a conventional aerospace attack by an adversary.
In total, around 200 servicemen of the East Kazakhstani Army took part in a tactical exercise at the Ashuluk training ground. This is the first combat shooting exercise conducted by the East Kazakhstan armies in the current year.
In total, 2013 with connections and military units of the EKR Troops is planned to conduct around 90 tactical exercises, of which 4 is with live firing at the Ashuluk training ground. EKR troops will also take part in a joint exercise of the armed forces of the states participating in the CIS Combined Air Force 2013 air defense system.
In addition, as part of ground training at the Telemba training ground (Republic of Buryatia) 70 cadets of the graduation course of the Yaroslavl branch of the Military Space Academy named after A.F. Mozhaisky as part of training combat crews successfully carried out live firing from the C-300 air defense missile system at 4 targets of the Pishchal type, hitting their 6-th anti-aircraft guided missiles.