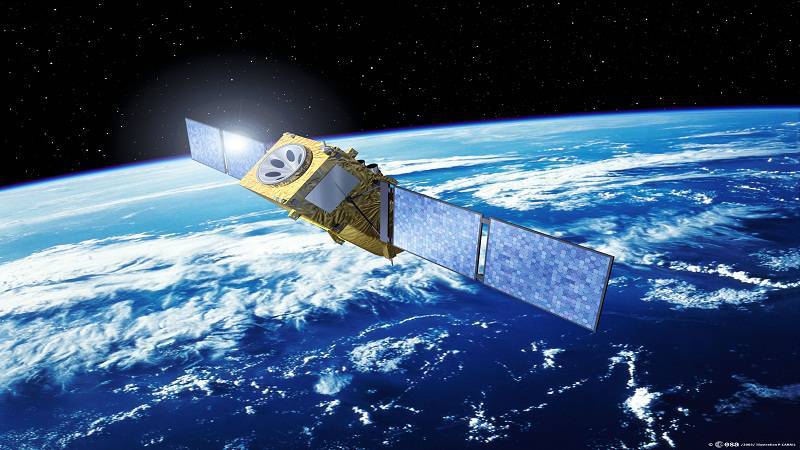 The Russian Ministry of Defense will create the newest satellite electronic surveillance system, consisting of five spacecraft. The tender of the military department won the Khimki NPO named after Lavochkin, as a result the contract with the company amounted to almost 70 billion rubles.
It is planned that the satellite system will initially consist of two devices, later the other three will join them. With it, it will be possible to observe live images on the ground in the submeter resolution. "Izvestia" notes that the most advanced such systems allow you to recognize machine numbers and common features of a person's appearance. In Russia, the equipment of a similar level was not produced from Soviet times.
As the general director of NPO named after Lavochkin Victor Hartov told the publication, they will make the satellite themselves, and foreign companies will make the "stuffing" for it. At the moment, the proposals of foreign enterprises that are ready to supply "insides" for the electronic surveillance system are being considered. According to Khartov, gradually the share of Russian technologies in the satellite's payload will increase in order to fully switch to self-sufficient production.
European suppliers, Thales Alenia Space from Italy and Israel Aerospace Industries (IAI) from Israel can become suppliers. As Viktor Hartov noted, they are most interested in the terms, risks, costs and the willingness of companies to transfer technology to Russia.
A draft of the satellite system is planned to be submitted to the Ministry of Defense before the end of 2013.
Viktor Yesin, Candidate of Military Sciences, professor, retired colonel-general, adviser to the Commander of Russia's strategic forces, in a conversation with "However" was brief, evaluating the "order" of the Ministry of Defense:
- This system is definitely needed. It also makes it possible to solve not only intelligence tasks, but also national economic ones. This is called earth remote sensing. As for the contract amount - 70 billion rubles - I think that this is an acceptable cost. The same 5 spacecraft, and in this cost, most likely, should be included and ground infrastructure.