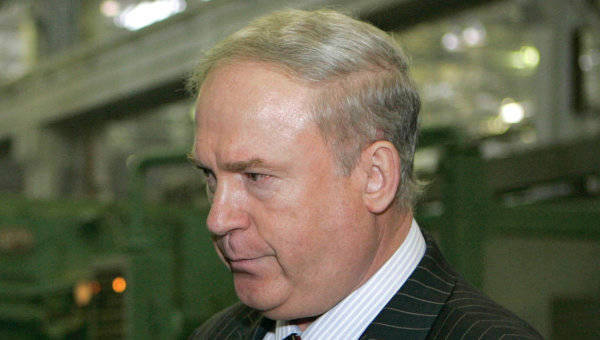 The former general director of Izhmash, Vladimir Grodetsky, was arrested on suspicion of embezzling 5 billion rubles, according to the press center of the Ministry of Internal Affairs.
This is stated in the message on the website of the Ministry of Internal Affairs.
Some media outlets had previously informed about the detention of Grodetsky in the case of the large-scale theft of funds of the Sarapulsky Radio Works OJSC.
Recall Grodetsky was dismissed from the post of general director of "Izhmash" in May 2011 year. The reason for the resignation, according to official reports, were the "short supply of weapons and military equipment" for the needs of the Ministry of Defense.
The dismissal was preceded by a speech by Russian President Dmitry Medvedev, who demanded to find and personally punish those responsible for the disruption of arms supplies to the troops.
"Izhmash" - the largest domestic manufacturer of small
weapons
, guided artillery shells, as well as civilian products - hunting rifles, sporting rifles, machine tools and tools. The factory was founded in 1807. Izhmash products are exported to 27 countries, including the USA, the UK, Germany and others.