I do not believe that the rulers of the whole world went wildly crazy, that presidents and prime ministers fell into insanity. And that for all of them the nuthouse is crying, I also do not believe it. Then why is our civilization ever more surely rolling into a monstrous abyss? Why do Western countries and all their imitators and admirers commit suicide of their own nations? I am sure that in future textbooks historians will call the transfer of basic production facilities to China and other Far Eastern countries as madness and betrayal of national interests (only the question of what languages ​​they will be written in, and which ethnic groups will disappear forever because of the incomprehensible games of their elites).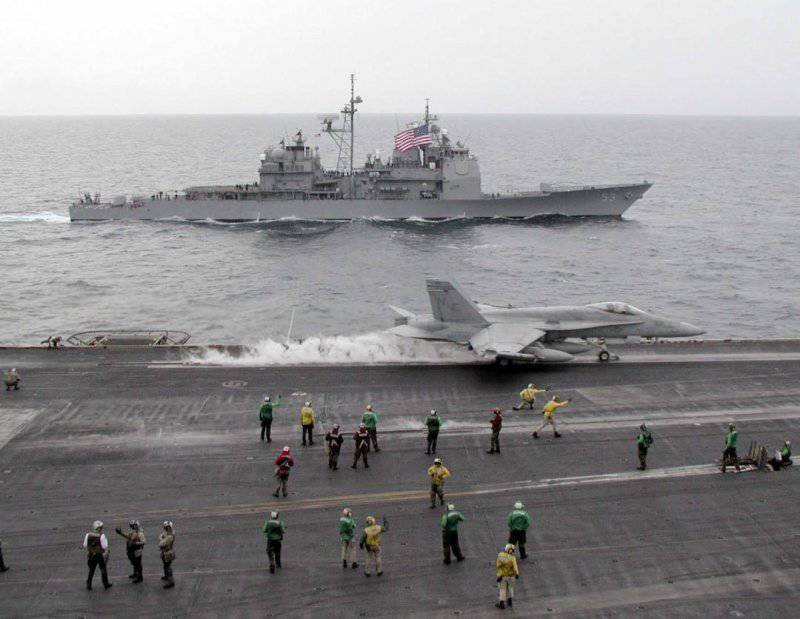 Our descendants will be surprised at the stupidity, short-sightedness and obvious sabotage of the leadership of many, if not most, countries of the world. Moreover, the course towards deindustrialization (the hypocrites came up with the term postindustrialization) is conducted regardless of cultural or political bias. No matter who is in power - right, left, green, centrists - by and large nothing changes.
Previously, as it was: the workers at the factory collected the car, for which they received a coin, then they went to the hairdresser. For his work, the barber takes money, which he will sometime later, if he works hard and does not be lazy, will allow his car to buy a car from the factory, and his brands or pounds will be returned to the auto-builders. These funds will get or will give the salary to the workers so that they can get a haircut.
Now everything is different: cars have long been assembled in China, the son of a worker in a white shirt and tie is concerned about the dynamics of sales growth from competitors, and his colleague is on the phone reporting off some Malaysian for a broken schedule of component supplies. Both of them have never been on the factory floor, but without them, two "outstanding" specialists, probably no car will come off the assembly line.
The son of a hairdresser works all in the same place as his father. He bought a new chair, sink, scissors, nail files all sorts. True, on credit. And he has a car, a smart model and with leather seats, but also in debt. Does he have to, like his father, save up for five years on a normal car? I went to the bank and did everything in half a day. True, he is completely spoiled by the mood, if he begins to count all of his bank debts and interest on them, as well as interest on interest. Imagine, bought everything, as a consultant advised, updated the equipment, and then the crisis, unfortunately. People are expelled from work, wages and benefits are cut, there is no time for fashionable hairstyles. The consultant, by the way, was deprived of his debts at home.
After changing the structure of the economy, a lot of "extra" people appeared. If earlier the powerful people needed labor, today, when production moved much cheaper, they are not in demand (I wrote about this in the article "We don't need anyone"). Many professions appeared, which were difficult to imagine a hundred years ago. Tell me, why so many cosmetologists, makeup artists, all sorts of designers, canine hairdressers, consultants for any questions, psychologists? Where to put an army of guards, a division of gym instructors and a legion of marketers? Why did the darkness of the officials divorce, where are the offices so much plankton, and why do so many people play sports professionally? Hundreds and thousands of football, hockey, basketball clubs, incessant competitions between them. And curling! What, there is no place to wash the floors and absolutely nothing to do the cleaners? Previously, there was just a striptease, but now a new kind of sport, dancing on a pole, will soon go to the Olympics instead of wrestlers. We arrived.
Most of these people are engaged in nonsense. It is necessary to take them with something, but for that reason it's not good to give money - a lot of free time will appear, they will start thinking, smart books to read, Dostoevsky or Remarque, they will think something else.
All this magnificence is paid in debt. This debt, respectively, is constantly growing. Almost all property is under the credit press. Someone was "crushed" strongly, someone was not very, but the tendency is that every year the banking web knits whole countries and peoples more and more. It is clear that this cannot go on forever, and this is clearly seen from the releases.
News
, and, if you look closely, then from your own window.
When this model of "development" was built, its architects could not be unaware of how this would end, to which collapse would result. Why all this was started, I will try to say later.
Take another aspect of life - demographics. It is interesting, first of all, not the number of inhabitants of different countries of nations, but the TREND. It is such that soon there will be neither Swedes, nor British, nor Germans in Europe, and in the USA the white man will be far from being in the majority. Everyone has heard that in France, the average birth rate among French women is 1.8, and that of Muslim women from this country is 8.1. This is an exaggeration. In fact, an Islamic woman gives birth much less. But the fact that Muhammad is the most common name among newborns in Europe (information provided by Military Observation) is already a fact. And what will happen in 20 years when today's babies go to the army? And for whom, if necessary, will they fight?
Why do you need it? Who benefits? This is a real suicide of nations. The great, and not so great, ancestors of the French, the English, the Germans, the Japanese, and other countries, probably in the casket turned over a hundred times from all this.
Why was propaganda of homosexuality and other perversions started? Is it really not clear that this will not increase the number of their peoples, but on the contrary, they will significantly reduce them. I once wrote ("The positive role of diseases") that what is harmful becomes immoral in the minds of people is not advisable from the point of view of the health of an individual and the people in particular. So, sexual perversions are harmful for the simple reason that from "all this" children, future workers, peasants, presidents and artists no longer becomes.
Why is the juvenile being introduced, in principle, it is clear: to finally finish off the family as an institution + the redistribution of children as a valuable rare resource. It sounds cynical, but it is. But this resource is renewable. Isn't it easier to stop aggressive LGBT campaigning and help build normal large families?
Why and why the states, this fighter for human values, who promotes democracy throughout the world with fascist methods, smashes his country for dubious military operations? They are watching the Afghan mountains with satellites costing from half a billion dollars, beating with high-precision missiles worth from half a million US rubles on clay huts. The cost of delivery of military equipment, fuel, equipment in remote areas breaks all mental records. Which economy will endure all this? One, not the weakest, 20 could not stand it more than years ago.
Why did they ruin their automotive industry pride - Detroit? Why poison large, albeit sparsely populated, territories with their shale? What, it was impossible to cheat any more financial bubble? Or did the printing press break down, and the Saudis do not buy diesel for anything?
And why Ukraine started the same rigmarole with shale gas? Buying fuel for molecules in Hungary and other transit countries? Russia offers cheap gas without environmental risks and a gigantic market, and Yanukovych rests on the impression that he is being slaughtered. What did they sing and whisper in the West?
Obviously, shale gas - Cossack shale. It will not solve the problem of cheap energy, besides having such partners as Shell and Chevron and a production sharing agreement to boot.
And to add problems shale gas can easily. In the first place, of course, environmental problems. Serious problems are very likely, which is typical both in the Russophile east and in the Russophobian west due to "shale chemistry". This can bring together two subethnos and lead to the understanding that it is simpler, more convenient and cheaper to produce gas together with Russia somewhere in Siberia, like several decades ago. For me, this is a very bad, almost the worst version of integration. Integration due to a common misfortune, but, unfortunately, another unifying force does not affect us.
Let's go back to the stubbornness of Ukraine. Its leaders are not fools at all (otherwise people would have been smarter in their place). They, apparently, were told, they say, the partner from the east will soon change, transform, disappear from the world map, etc. You will be patient there a little, and morally (no, no, only morally, not financially) we are with you. Or our Russian will come to the klyat Russians, and only then everything will change, transform, disappear from the world map, etc.
President of Uzbekistan impudently "sent" Russia. Does he not understand that she is much closer than America? Or is it counting on continental drift? Maybe he was discovered some secrets and asked to make a choice with whom you will be on one side of the barricades. Maybe relatives from Israel persuaded? It's just so sharp turns. But old foxes don't make politics; you don't like neckties.
I used to play a turn-based strategy in a fifth or fourth civilization. I will not bore you with the rules and principles of the game, I will only say that for a military victory it was necessary to seize the lands and cities of all competitors. To achieve this goal, at some point it was necessary to completely neglect the interests of its citizens, to "score" on health care, education, demography, culture, perhaps, to allow hunger and an increase in urban discontent. To focus on military development, and industrial enterprises, roads, dams, stations, agriculture - all side by side. A disproportionate amount of attention is given to military technology, providing an advantage in technology, and everything else is secondary, since The game will end with a victory over the last enemy.
The economy immediately goes into a minus, and the infrastructure very quickly "bends" and you have two choices: either seize the rich cities of a rival, or self-destruct your military units, reducing costs (then there can be no question of seizing new lands).
So you pull up your troops to a new victim, maybe you pretend that you bring them out from somewhere (in fact, you pull them up to the victim), and he, as a blunderer, as if nothing had happened, is building new cities, drawing pipelines and building A nuclear power plant, and probably surprised by the suicidal policies of a competitor. He does not know that all of his lands are divided, and when the cities are captured, the enemy will receive enough gold to recoup his military expenses and also remain to destroy the last competitors.
Doesn't this remind you of anything? Let's complicate the game by a hundred orders of magnitude, introduce new factors and get a modern reality. States, their allies and outspoken vassals plan to finish the "game" as quickly as possible, otherwise the "cost of servicing military units" and the creation of new units will finally destroy their economy, which is fraught with the restoration of the sovereignty of numerous satellites, as well as complete stupor, stagnation and, possibly, collapse the aggressor.
Americans went for broke. I repeat, they need to finish this game very, very quickly, otherwise, at a minimum, the loss of leadership and the backlog of competitors, which will be impossible to catch up. Then, after their hypothetical victory (and at the same time losing the rest of the world), they will arrange a new game, by their own rules, and only trump aces will be in their hands. All that indecency, the blooming in full bloom in the West and allowing us its metastases is the preparation of an ugly future prepared for all of us. All the vile and base, despised at another time will become the norm and the absolute truth. Everything will decide for us - from the place of our work of leisure to the duration of our life and the fate of our children. This is ordinary fascism, where instead of concentration camps and barbed wire we will be watched by a technogenic big brother.
Look, the big exercises went one after the other, we are intensively "pumping military units", we are trying to quickly put into operation new equipment. I went to the process of returning to the system great "pumped", but with a fool or with the intent of the dismissed specialists.
And let's look at the army (army) of the likely enemy. "Units" is full, technically they are great "pumped." But they fought against the armies of the last era (in America in the course of such
weapon
there were "moves" 50 back), and they fought, frankly, so-so. Armed with all sorts of old, more motivated opponents (for their land, after all they fought) gave battle to the adversaries, and the NATO won solely thanks to the overwhelming technical equipment. According to the terms of the "game", their "units", unlike ours, are almost impossible to "pump" according to such important characteristics as "honor", ​​"valor", "readiness for self-sacrifice", "courage". In the case of significant losses for them (less than 1% (!)) In personnel, Mass hysteria, unrest and riots, flight from a busy country and possible change of power begin in the USA. Therefore, they are forced to "train on cats", i.e. obviously weaker opponents so that coffins do not go home.
A prerequisite for their victory over us is the use of special "units - spies", which will undermine the morale, sow doubts and panic. Their goals and objectives are clear, methods and means - in addition to the usual spywares, the creation of various noisy gatherings aimed at discrediting the authorities primarily in the eyes of their own people, in order to deprive them of their support at the "X" hour. It is very good that at the top it is well understood and they do not sit with folded arms.
In this situation, time is working for us. All these weapons, these military bases, aircraft carriers and fighters, and tamogavki are very expensive to maintain. They should work, "beat off costs", i.e. seize countries and their resources, otherwise very soon they will turn into useless trash. And we, without losing vigilance, wait.