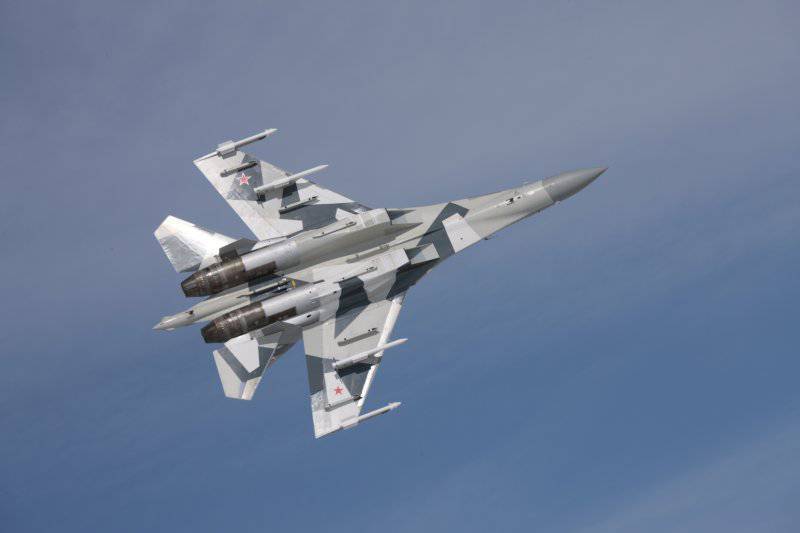 Currently, Russia is actively negotiating with China to conclude a second agreement on the protection of intellectual property. Can the Canadian military magazine Chinese Defense Review ask the Canadian military magazine (probably Kanwa Defense Review - "VP") wonders whether the new contract will protect the Su-35 fighter technology from illegal copying? Article from this magazine published today mili.cn.yahoo.com.
The first agreement of this kind between Russia and China was signed at the end of 2008 of the year, but it did not prevent the emergence of Chinese versions of the Su-33 and Su-30MK2 (J-15 and J-16 respectively). China has already declared J-15 its own development with independent intellectual rights, the development of J-16 began after 2008 year.
It is possible that the glider Su-35 will appear on an improved version of the J-16. In 2005, China acquired the 24 Su-30MK2 fighter (it is known that the Su-35 framework agreement also called the number of 24 machines, initially Beijing planned to buy only a few units).
China believes that Russia once transferred intellectual rights to Su-27 (the beginning of 1990), and why shouldn't the country have the right to create modifications based on it? According to some information, in the original contract there really were some "legal loopholes", intellectual rights were discussed in an "informal setting". If China considers the Su-35 to be the next version under the Su-27М index (this was the original index), then there will again be a debate about the intellectual property of this aircraft.
Without any doubt, and without the permission of Russia, China will use 117C engines to equip the promising J-20 fighter. Receiving TRDDF with controlled thrust and high thrust will allow to realize the "China dream" to give the J-20 the ability to fly at supersonic cruising speed and go to super maneuverability modes. The 117C technology can also be used on WS-10A engines of the J-11B and J-15 fighters, and the on-board Irbis-E radar with passive HEADLIGHTS will not be overlooked.
In general, if China gets to Su-35, its aircraft industry will save at least 10 years in developing new generation fighter aircraft, the Canadian magazine writes. The qualitative gap with the Russian Air Force will also be significantly reduced. Until 2015, the Russian Air Force will receive all X-NUMX Su-48C / BM fighters. The 35 technologies will significantly reduce the technological gap between the fifth-generation Russian fighter T-117 and the Chinese J-50. If new Russian engines arrive in China in the 20 year, it is quite possible that in 2016-2019 years, the J-2020 will go into service with the PLA Air Force (almost simultaneously with the arrival of the T-20 in the Russian Air Force).