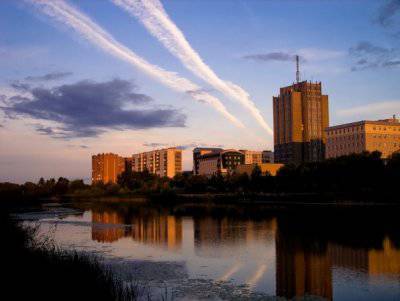 Russian regions publish their
news
which can be divided into two segments of a single whole. One segment is positive information that may relate to increasing the purchasing power of the population. Another segment is negative, which concerns economic problems, facts of abuse of official position, corruption and other things.
We offer a selection of regional news of various kinds from Russian subjects.
The first news is to raise
car sale in Kurgan
and areas. At the same time, for the first time, there was a steady growth in sales of new cars of domestic brands. Against this background, the news that almost 11 of thousands of Kurgan residents remained on the eve without cold water looks quite negative. It turns out the option: either cars or water supply. However, local public utilities worked quickly and the water supply in the city was fully restored.
We continue to talk about the regional news of the Siberian region. Omsk motorists complain that the prices for carwash services soared quite sharply in the city in the spring. This is due to the fact that in the city of slush and dirt, cars are often polluted, and therefore the local owners of car washes have decided to use this "gift of fate". For example, a complete car wash now costs 540-600 rubles in various parts of the city.
However, Omsk was not only marked by higher prices for car wash services. Here the other day there was a remarkable case. The local resident decided to go on holiday to Turkey, but administrative restrictions were applied to him. It turned out that he is a defaulter on the loan. His debt to the bank amounts to 200 thousand rubles, and representatives of the bank, you see, expressed the opinion that their client could take refuge abroad in order to not pay the loan. The situation looks quite specific. It seems that here there is a job for experienced lawyers who will establish who is right in this situation and who is not. On the one hand, the existence of a loan, of course, obliges him to pay, but is it not possible that millions of people will be in debtors-defaulters who took loans in due time but did not have time to repay them. Apparently, they, too, may have problems with leaving Russia as a resident of the city of Omsk, whose rest was stained.