The U.S. Army continues to make notable efforts to replace several types of 120mm
tank
shells with one multipurpose shell. The latest result of these efforts is the AMP (Advanced Multi-Purpose) projectile. It will replace the current multipurpose M830A1 (and its improved version M908), the HEAT (cumulative anti-tank) round, and the M1028 ("shotgun") round. The AMP will have a contact fuse, a delay fuse and an air blast capability. This will allow the gunner to quickly select the most suitable type of detonation for hitting a specific type of target (infantry, light armored vehicles and structures). The AMP will be able to punch through reinforced concrete walls and kill or injure infantry over 500 meters away.
[Center]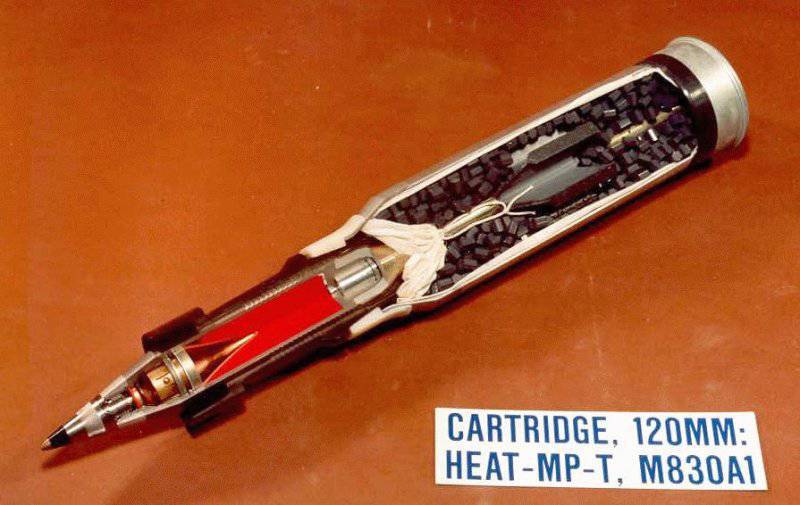 Currently, there are similar shells, for example DM11 (used by the German army and the US Marine Corps) which are effective against infantry and structures. DM11 was used in Iraq and Afghanistan. DM11 is one of the few new multipurpose tank shells and has proven to be very useful. The design of the new projectile is more adapted to defeat the infantry and the fortified positions of the enemy than his tanks.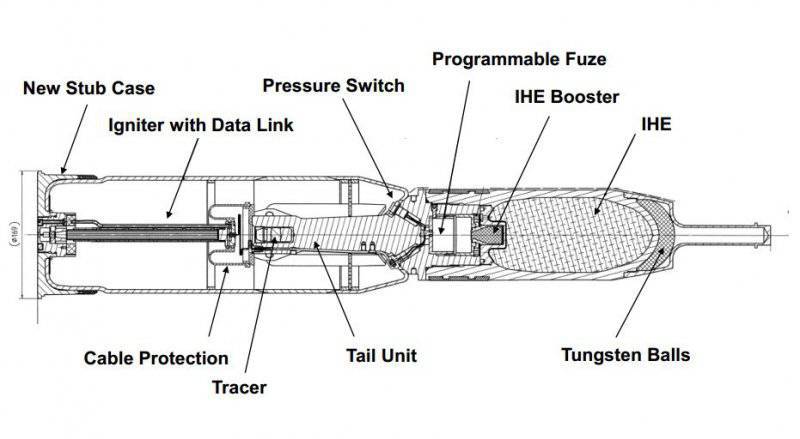 [/ Center]
New multipurpose shells began to appear in the 1990's. But then there were still a lot of old shells with some multi-purpose functions. Thus, over the past decades, about 19000 American multipurpose 120-mm tank shells М830А1 have been upgraded (to the level of МХNUMX shells) in order to use them against bunkers, buildings and non-armored vehicles. In addition, production of the 908-mm M2002 projectile containing 120 1028-mm tungsten balls, capable of killing or injuring at a distance of up to 1100 meters from the tank, began in 10. This projectile, as well as the M700, is very often used on the American M-908 tank in Iraq.
Israel has been a pioneer in the use of multipurpose tank ammunition and has been actively using their versions in Palestinian territories for over a decade. These multipurpose shells make the tank much more useful in urban battles. Enemy militants often hide in buildings or vegetation. Multipurpose projectile can pierce a building, and the M1028 can destroy any leading shelling due to light constructions or vegetation. AMP will be able to explode behind obstacles destroying infantry, previously inaccessible to fire from a tank gun. AMP successfully passed the tests that confirmed the declared characteristics, but it takes another year or even more to bring it to combat use.