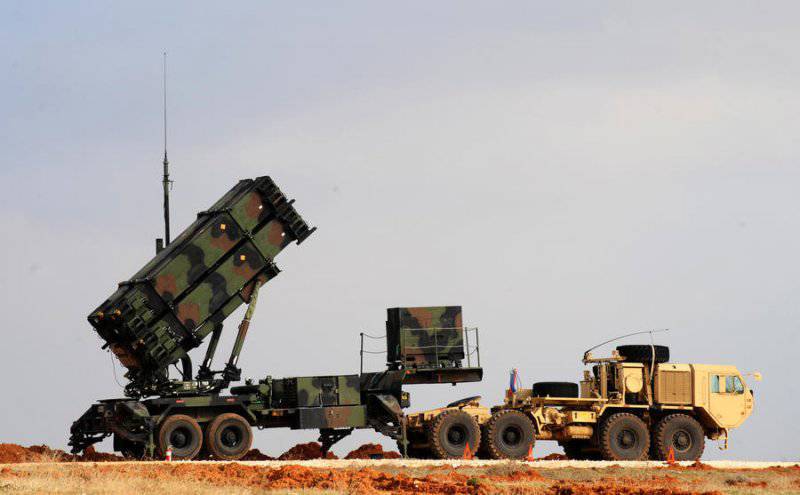 The Japanese government has ordered the deployment of several Patriot anti-missile systems to protect the capital from a possible strike by the DPRK. New batteries appeared on military bases near Okinawa. Meanwhile, intelligence from the DPRK remains scarce and does not allow us to speak with confidence about the possibility of new nuclear tests.
weapons
soon.
Two complex "Patriot" deployed in the complex of buildings of the Ministry of Defense of Japan in downtown Tokyo, according to The Japan Daily News. The government allowed the military to shoot down any missile that would be sent to the country.
Additional Patriot complexes arrived at military bases in the Okinawa archipelago. According to the Minister of Defense of Japan, Itsunori Onodera, "it seems logical to place missiles near these islands on a permanent basis."
The Japanese fleet is preparing for the DPRK strike: destroyers with the Aegis missile defense systems entered the sea. Another group of ships
fleet
with intelligence equipment on board is located on the border of the territorial waters of Japan and Korea. Their task is to inform Tokyo of the impending strike.
Japan is not the first time preparing to repel a possible attack of the DPRK. In 2009 and 2012, during the "space launches" of North Korea, Tokyo also deployed Patriot missile systems near important objects.
In both cases, Tokyo diplomats spoke of the ever-growing threat from North Korea. However, the Japanese did not have to use the American complexes in 2009 and 2012 - the missiles created by North Korean scientists fell into the ocean outside the territorial waters of Japan.
The leadership of the island nation has decided to protect the capital with rockets against the background of rumors about new tests of nuclear weapons at the test site in the northern part of the DPRK. 8 on April, a representative of the South Korean government told reporters that Pyongyang might be ready for new explosions as early as mid-April 2013. In the evening of the same day, the same government spokesman disavowed his message and stated that he was misunderstood.
The Americans and their allies do not yet have sufficient data on new explosions in the DPRK. This was told by one of the heads of the investigations unit of the American television channel Bloomberg, Richard Falkenrath.
"Our data on the North Korean program leaves much to be desired, they are simply terrible. This is one of the most problematic countries for American intelligence. We can predict the launch of the rocket using satellites, but we cannot say anything about the testing of atomic weapons, "Falkenrath told live on Bloomberg after a conversation with unnamed representatives of the US special services 8 on April 2013.