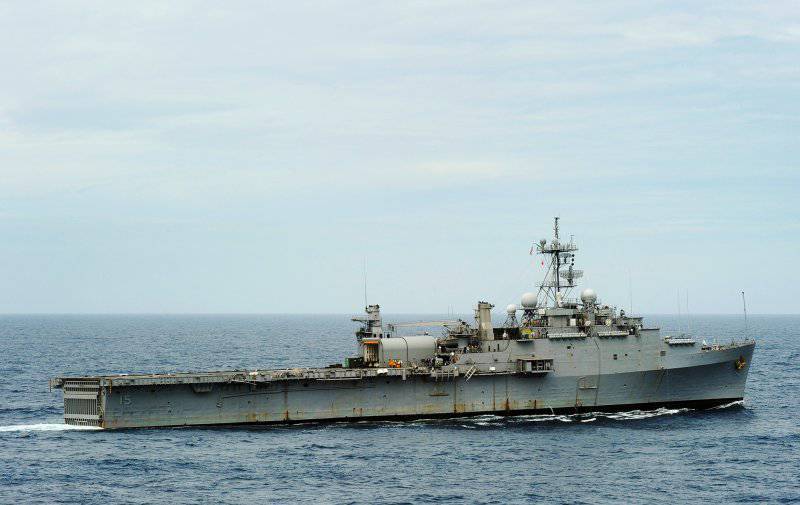 US warships will equip the newest
weapons
. The laser is capable of destroying small vessels and unmanned aircraft in a split second. This is stated on the website of the CBS television channel. It is known that the first ship equipped with laser systems will not appear until next year. The first prototype will be placed on the Pons ship converted into a floating base.
This was told by the rear admiral of the US Navy Matthew Klander. According to him, this will be the first real use of laser weapons. And he proposes to use it in the Persian Gulf, where Iranian boats and drones sometimes disturb US Navy ships.
"The latest technology will allow you to create laser beams that can be fixed on the target and not lose it, regardless of the movement of the ship, strong winds and waves," said Klander. He also added that lasers will cut the target like a blowtorch, they can also be used to blind cameras of reconnaissance planes.
However, the laser will not be able to hit the target if it moves too fast. This applies primarily to missiles and jets. Bad weather will not play into the hands either: the beam may be distorted.
"Development will cost 40 millions of dollars, and it is planned to equip ships with lasers within six years," said Klander. He expressed the hope that this weapon would pay off, because each shot of one Sidewinder rocket, which is currently the most common in the Navy, costs $ 475 thousand.
"One laser impulse is about $ 1. And what is the dollar compared to the thousands and millions that are now being spent on military technology," he concluded.