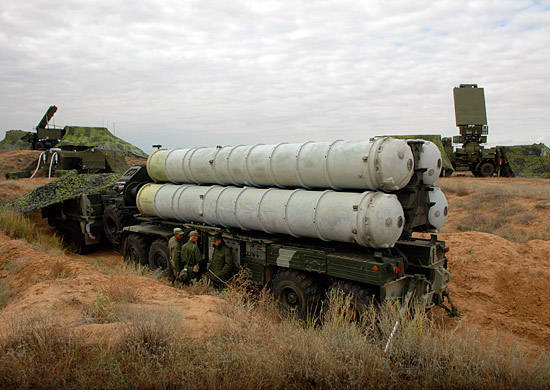 To participate in tactical exercises at the Ashuluk training ground (Astrakhan region), about 200 troops of the Airborne Defense Forces (WKO) arrived. As part of the tactical exercises of the air defense units at the Ashuluk proving ground, the anti-aircraft missile regiment of the EKR Troops took over combat duty to protect the aerospace boundaries of the protected area.
At the first stage of the exercise, the air defense units make marches to new positional areas to accomplish the combat mission, including night marches for covertly changing combat positions using full blackout and the use of night vision equipment by drivers. At each combat position, combat crews carry out standards for the deployment of regimental military equipment for conducting continuous radar monitoring in designated areas of responsibility.
The final stage of the tactical exercises will be the conduct of live firing of anti-aircraft missile systems C-300 in a difficult jamming environment, during which combat crews will have to destroy high-altitude and low-altitude targets of the Armavir and Pishchal types, simulating both aerodynamic and ballistic targets in the entire range heights and speeds. At the same time, special attention is paid to the modeling of real combat conditions with the use of a conventional aerospace attack by an adversary.
The air defense units of the East Kazakhstani Army are responsible for the aerospace defense of Moscow and the Central Industrial District. They cover the objects of the highest levels of state and military control of the country, industry and energy, groups of the Armed Forces and transport communications from strikes from aerospace.
Every day in the air defense units of the Armed Forces of the East Kazakhstan Oblast, military and civilian personnel are interceding on air defense duty on combat duty on air defense. Every day they carry out radar detection and tracking of aircraft up to 1200, of which aircraft 800 is provided with continuous radar monitoring with the issuance of information to the command center of the Aerospace Defense Forces.