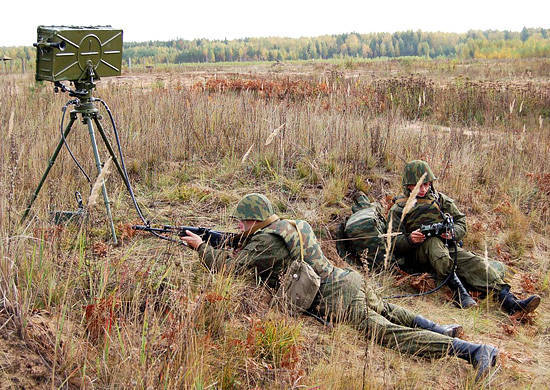 A new portable radar station (Radar) of the Fara-1 reconnaissance and guidance is being tested by reconnaissance troops of the Southern Military District (YuVO) during a field visit at the Prudboy training ground (Volgograd region).
In the course of practical training, with the help of a new radar, the guards learn to detect and identify both fixed and moving and low-flying targets and objects.
The radar "Fara-1" entered the reconnaissance units of the compound to replace the radar "Fara". The range for defining the target of a new station is twice as large as that of its predecessor.
The system is able to recognize people and equipment against the background of the earth and water surface in the absence of optical visibility, and also is able to recognize the type of target by the nature of the sound signal.
Also in the course of field training, servicemen are trained in the use of state-of-the-art reconnaissance equipment. Much attention is paid to special tactical training, ambush management, operations in the enemy rear, the organization of observation posts, masking of personnel and military equipment. Issues of countering sabotage and reconnaissance groups are being worked out.