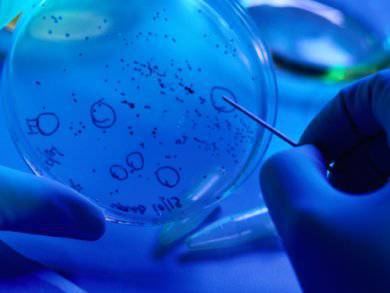 State Corporation Rostec and the Netherlands company Royal DSM have signed a memorandum of cooperation in the field of biotechnology, functional materials and the production of ballistic materials for use in armor protection. The parties will explore the possibility of producing biofuels, advanced materials for fiber-optic networks, as well as composite materials with unique properties.
A memorandum of cooperation was signed in Amsterdam in the presence of Russian President Vladimir Putin and Dutch Prime Minister Mark Rutte.
The memorandum was signed by Vladimir Artyakov, Deputy General Director of the Corporation, on behalf of Rostec, and by General Director and Chairman of the Board of Directors Feike Sibesma on behalf of Royal DSM.
"Together with our partners, we will be able to establish in Russia the production of unique materials that will find application in a wide variety of areas, including such promising ones as biotechnologies and functional materials," said Vladimir Rostiek's Deputy General Director, Vladimir Artyakov. long term. "
In particular, it is planned to use the technology of the Netherlands company to improve the performance of fiber-optic networks. The parties mentioned the production of green chemistry products (including bioethanol, biogas) as another area of ​​potential partnership.
"This year has been declared the year of friendship between Holland and Russia, which gives an additional impetus to cooperation between DSM and Rostec," said Feike Sibesma, CEO and Chairman of the Board of Directors of the Netherlands company. "I hope our joint work will be fruitful."
Holding company RT-Chemcomposite, a member of Rostec, and Royal DSM, represented by its subsidiary DSM Dyneema, will consider the possibility of establishing in Russia a production of UD-sheets of UHMWPE fibers according to the technology of the Netherlands company for armor, in particular, for body armor, helmets, transport facilities and helicopters. Products will be supplied both to Russian consumers and to the markets of the CIS countries.
"The holding company RT-Chemcomposite has a wealth of experience in the development and production of world-class innovative high-tech products in the field of polymer composite materials," said Sergey Sokol, the holding's general director. "International cooperation will speed up the process of bringing competitive products from various industries to the market."
Russian Technologies State Corporation (Rostec)
- Russian corporation, established in 2007 year to promote the development, production and export of high-tech industrial products for civil and military purposes. It includes 663 organizations, of which 8 holding companies in the military-industrial complex are currently formed, and 5 in civilian industries. Rostec organizations are located on the territory of 60 subjects of the Russian Federation and supply products to markets in more than 70 countries of the world. Net profit in 2011 amounted to 45,6 billion rubles, tax deductions to the budgets of all levels reached 100 billion rubles.
OJSC RT-Chemcomposite
- Rostec holding company, which includes enterprises and research centers specializing in innovative developments in the field of creating new materials, unique designs, technologies, as well as mass production of high-tech products for space,
aviation
equipment, military equipment and weapons, land and water transport, energy, chemical production for many industries.
Royal DSM
- an international scientific company that introduces innovative solutions in the field of medicines, medical devices, as well as developing high-tech materials in the field of biomaterials, alternative energy and transport. The staff worldwide has 23,5 thousand people. Annual revenue is estimated at 9 billion euros.