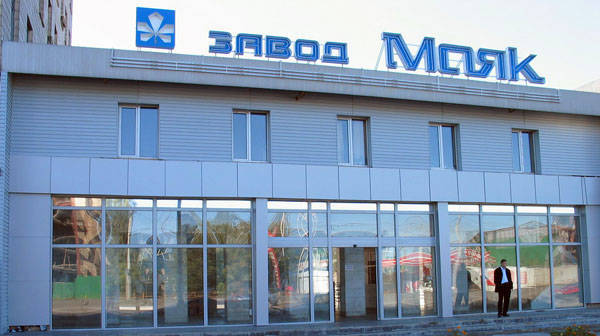 The Mayak plant is a monopolist in many areas, said Maxim Kuzyuk. At the moment, "Mayak" produces rocket-
aviation
electrical engineering: electric machine converters for special purposes, switching aircraft, static power supply systems, electric motors and a number of other products for aircraft.
"I want to congratulate the staff of the enterprise and express my gratitude to each employee for the tremendous work invested in our common cause. At the moment, the plant is in the process of rebuilding with the support of Rostekh and Aviation Equipment, "noted Maxim Kuzyuk.
In turn, Igor Chudin, general director of the MSW Znamya, explained that the efforts of the enterprise are aimed at fulfilling the state defense order, increasing revenue and restoring the production base. "We are trying to do everything possible to achieve this goal," said Igor Chudin.
Aviation Equipment Holding is a part of Rostec State Corporation. The holding includes enterprises 34 located throughout the country - in Moscow, Moscow region, Ufa, Samara, Ulyanovsk, Omsk, Arkhangelsk region and other regions of Russia. The holding's enterprises carry out their main activities in the areas of development, production and after-sales service of aircraft systems and components. In addition, the holding manufactures parts and assemblies for such industries as oil and gas, automotive, transport, energy. The key partners and customers of the company's enterprises are OJSC United Aircraft Corporation, OJSC Helicopters of Russia, OJSC United Engine Corporation, OJSC Russian Railways, OJSC AVTOVAZ, OJSC Gazprom and Aeroflot Airlines, Siberia "," UTair ", STC" Russia ", etc.
Rostekhnologii State Corporation (Rostec) is a Russian corporation established in 2007 to promote the development, production and export of high-tech industrial products for civil and military use. It includes 663 organizations, of which 8 holding companies in the military-industrial complex are currently formed, and 5 in civilian industries. Rostec organizations are located on the territory of 60 subjects of the Russian Federation and supply products to markets in more than 70 countries of the world. Net profit in 2011 amounted to 45,6 billion rubles, tax deductions to the budgets of all levels reached 100 billion rubles.