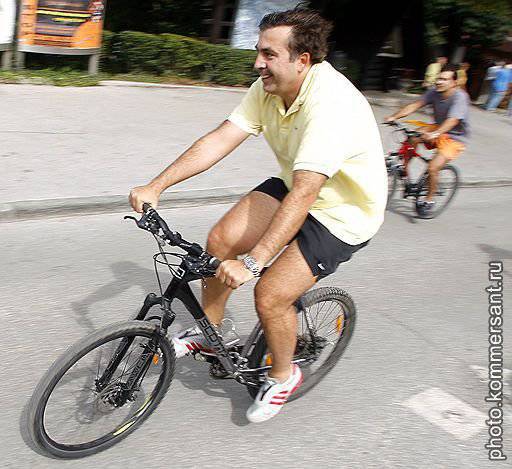 Strange affair! Most recently, I wrote an article about the trip to Turkey of our Minister Lavrov. There was an unpleasant incident ... Well, everyone probably remembers. "Lavrov broke his hand" (though, as it turned out, he did not break, but only stretched). In the blogosphere, there were a lot of comments about the "regular drunkenness", "fighting with Erdogan", "knocking on the table" and even "carrying Putin in his arms." In general, there were many hypotheses. And all, to put it mildly, and funny, and impartial. Well, it's not surprising, the blogosphere is the opposition's patrimony. And today, I suddenly have a feeling of déjà vu.
Georgian President Mikhail Saakashvili was hospitalized in Istanbul with a broken arm after falling off a bicycle, Georgian news agency Interpressnews reported 8 on April. No comments from his administration yet. According to the agency, the incident occurred on Sunday evening at one of the resorts in the province of Antalya.
The blogosphere is silent for now ... And I want to ask:
Saakashvili that was drunk? Or had a fight with Erdogan? Or did you carry a bicycle?
- Love for cycling should be based on appropriate sports training. And even in appearance it can be said that Saakashvili does not have this. Before you get behind the wheel, he should lose weight and pump up. And learn how to behave when falling, - 73-year-old Djumber Lezhava, who in Georgia is called "man-bike", told Izvestia.
The most interesting thing is that Turkey, in this regard, for the second time in six months falls into
news
... It seems dangerous for politicians to go there. Either Erdogan has alcohol, or Erdogan himself is too heavy ... I don't know ... But honestly, laughter and nothing more!