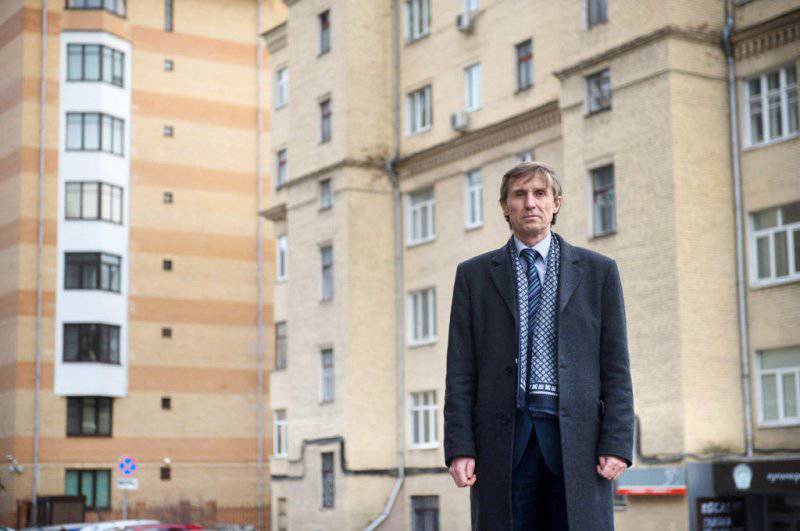 The farmer Vasyl Melnichenko about the village, Putin, the Swamp and the creative class
Vasily Melnichenko, chairman of a successful farm, spoke at the Moscow Economic Forum and became famous overnight. His phrase "In Russia, the level of delirium exceeded the standard of living" turned into an aphorism.
The bold statements of a businessman from the village of Galkinsky of the Sverdlovsk region about corruption and muddle-headed government have aroused the support of thousands of users of the RuNet. In an interview with "MN", Melnichenko told about why the Russian peasant didn't go out to the Swamp, what Putin is afraid of and how to equip Russia in four years.
- Tell us about the village Galkinsky. What are you doing there?
- We have very good land. At one time there was a large state farm. It so happened that in 90, it was destroyed and looted to zero. There are no cattle left, no equipment, buildings destroyed. And in 2009, the villagers consulted at the meeting and decided to invite me to head this farm. Now we are one of the largest producers of agricultural products in the region. We are trying to create an economy that could fill the local municipal budget and provide people in rural areas with decent wages.
- And before that, what did you do?
- Before that, I had my first collective farm.
- Who worked for you? Local?
- Not only. In those years, immigrants from Kazakhstan, Uzbekistan, Turkmenistan fled, we took a lot of families. We even called a resettlement village. There we had 25 families. There was everything in the village: good roads, a bakery, a mill, a pastry shop, a dairy farm, a pig farm. We made furniture, made stretch ceilings. I am an absolute supporter of the fact that the peasants are not bags of straw, but citizens who have the right to choose a profession. How can a person stay in the village if he wants to be a builder? And we built our economy so that there was a choice of professions, and no one wanted to leave. The salary is decent, the place is excellent, the choice of work is, the Internet - please. At that time, we had a distance education class at school. Several people received education in Moscow universities, without leaving the village. At that time, we showed the state and the Ministry of Education how cheap people can be taught without tearing them off and making problems in cities. After four years of work, the village became perfect. Four years is a period for which you can rebuild a country.
- And all this was organized without any state support?
- Absolutely. Although the state, of course, did not forget about us. For example, it periodically fined us. That will come technical supervision, then Rospotrebnadzor, and everyone says that we live and work in the wrong way. Forget about yourself the state did not give. Just as the TV does not let us forget that we have a president and a prime minister.
- And what eventually became of your first collective farm?
- In 1998, he was burned.
- Competitors?
- Yes, what are the competitors! The usual gangsters who worked with the administration and the police. I am the only one in the area who did not pay tribute to the Cossacks. Such normal Russian men, went in blue pants with stripes and all taxed tribute. Roof, as they said. Since all the roofs at the farm were repaired, we did not need a roof, and we, of course, refused to pay. By my principle, I would never agree to pay anyone except the state. It was enough that I always regularly paid taxes. I understood that it could not be such that some bastards collected tribute from peasants who produce products. But many paid.
We were a very rich farm at that time. We had youth programs, gave home to young families. We signed a contract with employees that after the birth of the third child the house becomes their property.
- What is all over?
- As a result, I managed through court to achieve the elimination of the Cossack squad as an illegal military formation. Fought for this for two years. These gangsters are not allowed to wear any militarized uniform.
- Probably, the hysteria around the Cossacks lately you do not really like.
- Well, the authorities need someone to love. People after all, as you know, like cannibals. I, of course, do not like all these jumps. It seems that the president simply expose his PR. Take, for example, this collection of Kurginyan. I am not against social movements, I just think that common sense should be in them, and every step of the president should be verified.
- Do you think the president is being substituted?
- Look: the defense minister is suddenly changing, and the entire state order is being taken away from the village. They say Serdyukov stole something. Like it or not, we do not know, but at least we supplied the potatoes to the military. And now Shoigu has come, and the entire order for 100 billion rubles. handed over to some Moscow restaurateur. It turns out that 300 thousand peasant farms just have to close due to one stupid decision. I understand that the president should be informed that it is impossible to keep insane ministers.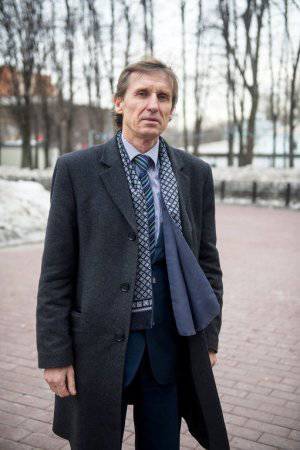 Vasyl Melnichenko: "There is no serious request to fight corruption in society. Life has somehow improved: food is in stores, pensions are paid. Therefore, we are forced to live in such stagnation. "
- At the forum you talked about corruption, all your life you are struggling with raiding. Do you really think that upstairs they don't know about it?
- When I watch TV, the feeling is created that they do not know. I look from the other side - everyone knows. We have a government like little children: everyone understands, everyone feels, but they do not ask for crap.
- And yet you tried to appeal to the president.
- At one time, when I was young, I thought everything: I would have to shout to the president, and decide everything. Guys Well, after all, agree. Shouted. They decided nothing, the impression is that there is nobody to talk to.
- To whom did you scream?
- I met with Mr. Medvedev. In addition to being the chairman of a collective farm, I am also considered a journalist. I asked him questions both as a collective farm chairman and as a journalist. And asked questions relating to rural areas.
Biography

Vasily Melnichenko was born in Ukraine in 1954 year. He grew up in the village, graduated from the village school. Entered the Uman Agricultural Academy. In 1987, he moved to the Urals. According to Melnichenko, he was expelled from Ukraine because of works about the injustice of the Soviet pension system and the futility of grassroots party organizations. The work did not like the local party leadership.

In the Urals, engaged in the manufacture of marble tombstones. Two years later, the chairman of the executive committee asked him to head the state farm, which had just left the previous leadership.
In 1995, the company won the All-Russian competition of projects for the socio-economic development of rural areas, at that time 260 people lived in the village. But already in 1998, the settlement was burned by local Cossacks, whom, according to the businessman, he refused to pay.

In 1999, Melnichenko began fighting raiding and created free legal advice for citizens of the Kamyshlovsky district of the Sverdlovsk region. Then he began working in the newspaper "Territory of People's Power." As a journalist, Vasyl Melnichenko won the Sakharov Prize and the Artyom Borovik Prize, won the All-Russian competition of journalists writing anti-corruption materials. After appeals and publications about raiding and corruption in the region, he was repeatedly beaten and illegally detained.

In 2008, Melnichenko became chairman of the SEC "Galkinsky". From January 2013, in the village of Galkinskoe, with the support of the Civil Initiatives Committee of Alexei Kudrin, the farmer's own project "New Village - New Civilization" has been implemented. The goal of the project is the creation of a rural multidisciplinary economy and the development of enterprises capable of filling local municipal budgets.
- At the forum you scolded Russia's accession to the WTO. How will this affect your collective farm?
- It is already reflected. The first blow was dealt to pork. Those pig complexes that were built were, of course, bad, but they invested a lot of money. Suddenly, the borders opened, and Russian manufacturers became uncompetitive. High interest banking. We can not compete with the farmer, whose 1% per annum. We, even with all the subsidies, still do not pay less than 8-10%. How can I compete with a Chinese farmer who has 1%, and even 30 years? In addition, there is also a monopolist in the form of an electricity seller, who says that he cannot charge me less than 5 rubles. As so - this pillar was built under Brezhnev, this transformer appeared a little later, but they did not invest a single ruble and now write prices from the ceiling. Again, if the Chinese farmer pays 2 rub. And I'm five, how can I compete with him? It turns out that we entered the WTO without preparing. We also want to sell our products to the West and East, but now we don't even provide Russia with food. Go to any store and see that all of our food safety doctrine rests on Doshirak. Without this company, all food security would be lost.
- What should have been done?
- If 18 has been negotiating for years - to join the WTO or not to join, really no one guessed that the peasants should be re-equipped. And now on the 70 tractors we will enter into competition. After all, we all destroyed, and absolutely deliberately. Corruption bred terrible.
- Do you have a recipe for how to overcome corruption?
- I find it pretty easy. Just need the political will of a single person. If the president calls all the governors to his office and says: "From tomorrow we have an action - all the governors need to hang themselves," believe me - 99% will hang themselves. This is an order of the president. If he says no to steal, no one will steal.
- So why not give the order?
- I think afraid. Trushes
- And the political opponents of the current government could cope with corruption?
- Are they there?
- Well, that's about Alexei Navalny heard right?
- I heard, of course. Good guy, good man.
- So he could defeat corruption?
- So in society there is no serious request to fight corruption. Why there is no struggle and protests? Because life somehow got better: food is in stores, pensions are paid. Scary to change because. What if it doesn't work out? Therefore, we are forced to live in such stagnation.
- In my opinion, there is a request.
- And where? After the epic began with Serdyukov, I expected that after a day or two in Red Square there would be a square with 5-10 of thousands of officers who would say: "Charge the Tsar Cannon, climb, Comrade Serdyukov" After all, an officer is not a position, not a title, it is an understanding of honor. We see only the everlasting whining from them: they cannot get apartments, they cannot get anything else. But if you are unable to stand up for the honor of the uniform, what are you applying for?
- So how to still be with the president?
- Russia gives the impression of a great country, but no longer produces anything. We need to change this situation. It seems to me that even I would have done it. What does it matter that the three hens rule that twenty. To be president, you need to have around ten honest people who would simply agree among themselves not to steal.
- Ready to run?
- Of course not. I am a good collective farm chairman, I have a good cabbage growing, beetroot is beautiful, such rabbits are beautiful. I will not trade my village for anything and will raise people. We have beautiful women living in the village. Here they can stand up for themselves. When the Cossacks entered our village, our Russian men, as it should be for the Russian bogatyrs, hid themselves. And the women came to fight and fought to the death for the village and for the children.
- Was it 98?
- Yes. I then flew in from a business trip, gathered the men and asked how it happened. And they replied: "They thought they would beat us." Cowardice. Here is this corruption, what is it, someone does to us? It came the Americans, or the Poles, or the Georgians, maybe we did it? We allow ourselves to do this.
- You say there is no request for a fight. But what about the Swamp?
- I was at the Swamp, specially arrived. A good thing. Participate, see who and what. But at the Swamp there was no one to follow. Then everyone was indignant that the authorities behaved in a boorish way, but then she continues to act like that. In addition, they came to the Swamp because there are not men who are from a plow. We just lost this class.
- Why don't they come out?
"They are Russians, and the Russian peasant is always afraid for the time being." They will not come out.
"But the Swamp is also Russian."
- And on the Swamp were not simple men. I imagine Putin was surprised: "Do you need something?"
- It turns out that the middle class was bolder?
- Of course. True, this is not a middle class, but rather a mediocre class, because there is no middle class in Russia at all. The middle class is not who got more, but who earned more. All here they say that we have GDP growth, and I explain everything that our GDP is already 60 years old, at this age people do not grow. There is nothing for him to grow, we do not manufacture products, we provide each other all services. We have reached the point that in our society it is beneficial to be disabled, it is beneficial to be fake mothers of large families. What is the people turning into? And I would like my country to be sincerely respected, so that we have genuine local self-government, and then there will be no question of civil society. Is it so hard?
- Probably difficult.
- And I think that the supreme power of this local government is simply afraid. Afraid that people will be disloyal. And on the contrary, I am sure that the world never knew more loyal people than independent peasants.
- So they are still loyal, why try?
- They are not loyal, they are indifferent. What difference does it make if from the 800 people in the village of 600 are unemployed, will they have an elected governor or will they appoint Vladimir Vladimirovich to them? The whole state machine and is aimed at the fact that we all are so. We have never tried to choose for ourselves honest and decent people in power, we all chose the best, but it turned out like this.
- Where to get honest?
- Well, 140 million people in the country. There are those who watch the concerts of Boris Moiseev and "House-2", this is human weakness. But there are those who do not look, it is necessary to choose from them.
"But we cannot drag them to the Kremlin by force."
- Yes, I would even try to arrange a lottery instead of elections. Who won, he will be president. There will be no difference, but at least there is a chance that out of a thousand tickets one sensible one will fall.
- Do you explain all this to your employees? What do you want to achieve from them?
"I want them to come out and talk to the authorities like a man:" If you are our president and you are ready to work, then let's work, and if not, what problems can you take to yourself of another president ". You can hire for money. Nothing bad will happen.
- And how ready are people in the village for such a conversation? What is the mood there?
- Hopeless. And not only in the village. The same is true in small towns and in monotowns. And we can work. We are rural people, but we have developed new filter materials, launched a factory, we are bought abroad, we have developed a bunch of new materials based on silicon. It seems to me that we have already brought more benefits than Skolkovo. Because we are doing to survive, and Skolkovo - to drank money. Thriving only near budget business. There are connections - you are a businessman, no - you are broke, thrice bankrupt and put in jail, if for some reason you didn't want to share.
- What would you advise the president?
- The higher the position of a person, the better the country seems to him. But we live at the very bottom, we see how everything really is. I think the president should just do his job honestly and decently. I wanted to say, to turn to face people, but it's probably better not to. Because when power turns to the people, people usually scream in horror.