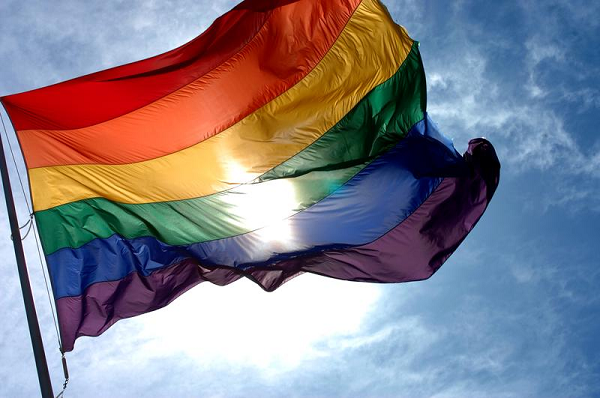 This disease is called liberalism. It affects the soul and body. Brain Liberalism (LGM) is five minutes to LGBT. Of course, not every liberal sodomite, but all perverts are always, surprisingly, liberals. Therefore, they are called liberasti. So what is liberalism? How to define it? In the article I will try to clarify this issue figuratively.
It is ubiquitous in nature. When a living thing dies, its body is subject to liberalism. It decomposes and decays, moving from an ordered state to a decomposed mass. This phenomenon is only a special case of what in physics is called the increase in entropy.
Entropy
- this is a physical quantity that serves as a measure of the disorder, chaos, decomposition of the system. So, all spontaneous processes in nature proceed in such a way that the entropy increases.
Only increases!
That is, to let everything go by itself means to decompose.
Imagine that you have done the cleaning in the house. After a while, you begin to notice that the whole system is in a more disordered state: the objects are no longer where they should be, and it is becoming more and more difficult to find them; dirt and dust - where does it come from! - increasingly covers things; well, etc. And really, where does this decomposition come from? Nowhere. Such is the nature. All things are subject to decay. This is the law of increasing entropy. Is there any way out of this? There is! It is necessary to report the entropy negative increment.
But for this you need to expend energy
(remember how much effort it costs to clean or repair - it all goes to reduce entropy).
But what does it mean to waste energy? This means one thing -
mobilization
! We gather the will into a fist and get rid of entropy. Of course, not forever, because it is indestructible. Therefore, mobilization must be constant - we must always be ready to fight back decomposition. Therefore, exercises or physical education should be done regularly. The devil of entropy does not sleep: if you give up weakness, he will immediately begin to seduce. "Or maybe you can rest today, regret yourself? How much can you work? You have a lot of rights and freedoms. "
Succumbed to the temptation of entropy - immediately begin to decompose. At first it is just rest, then relaxation, then laziness, then the search for an excuse for its decomposition - and so, gradually, in moral torpor, you come to liberalism. When the brains have already decayed so much that you don't think anything except "live for your own pleasure" and "don't worry". And imperceptibly for yourself you turn into a shapeless rotting mass.
Here is a simple example. Pull the ice cream out of the freezer - and it starts to melt, drain on a plate, become more and more tolerant and liberal. The same thing happens with other products. But in the refrigerator itself, this does not happen. Why? That's right, negative entropy is reported to the refrigerator, i.e. heat is removed from it.
But after all for this energy is spent
!
So it is with man. You can either strengthen or decompose. There is no third. But decomposition is always sweet. Therefore, liberalism is so attractive. Have you thought about why the smell of a corpse is sweet? He is sweetly sweet. Sickeningly sweet. Because it is a smell
decomposition
. The modern "European values" are also sickeningly sweet. Once they attracted us to the notorious "freedom", but today the smell of decay emanates from them. Cheating, adultery, voluptuousness, etc. - All this is the last phase of the decomposition of Western civilization. The ideological design of this is liberalism, as decomposition, loaded with a positive meaning. I deliberately say "positive", and not positive, because "positive" enters life through decomposition. "Positive" - ​​this is decomposition. It is not by chance that this word came from the "civilized world".
Here is another example. Skydivers say that during free fall, when you soar in the sky, you experience feelings of infinite freedom and euphoria. Do you know why? Because it is a fall
down
! For the same reason, over the past 20 years, the popularity of alpine skiing has especially increased. Because it is a descent down. Down, down, down ... It's so sweet ... It's not for nothing that the Russian proverb contains great wisdom: "If you like to ride, love and sleigh to transport." However, liberals love to just roll down and float freely.
But any free fall always ends with a meeting with the land.
. The Earth literally brains the one who fell for a long time. The longer - the stronger.
How amazing everything fits together! After all, hiking in the mountains, or at least a rest on a river, in a forest with a tent, were popular in the USSR. This is what requires energy, reduces entropy. Those who climbed the mountains know that it is the ascent that is most interesting. And the sensations when you stand on top are incomparable with anything. Because it is a small feat, overcoming yourself. But the descent is more dangerous! When descending, subconscious relaxation is possible, and the difficulties are already over. This is the main danger. You can never relax!
And what are the liberals calling for? It is to this - relax, decompose, enjoy. To emancipation. Do you think emancipation is good? Our ancestors were truly wise. They perceived human existence as a vertical of spirit, a hierarchy of values, an integral fortress bathed in a sea of ​​temptations. Temptations tend to open it. And how to open the fortress? Through the gate! Therefore, the donkey, loaded with gold, takes any fortress - they simply open the gates to it. The fortress is liberated by opening the gates, i.e.
emancipation = corruption
! That is liberalism. You can not rise to it, you can only fall to it.
Moral decline = liberalism
. Therefore, it is impossible to give in to calls for emancipation and "European values", for this is a fall.
Experiments with a frog are widely known. If you put it in a pot of water and very slowly heat this water, it will boil in boiling water, without even thinking of jumping out. For it is very nice. The devil rises through comfort, seducing pleasure.
Similar can be observed with social systems. Let us recall the ancient Rome, which fell into vices and debauchery, which gradually became the norm there, while no one wanted to lift a finger for the common cause. Yes, and what a common cause can be a decaying crowd?
But what is so attractive about decomposition? The answer is: the release of energy due to the destruction of bonds in the system. When these connections are broken, an enormous amount of energy is released. The same principle is based on the generation of energy due to the splitting of the atomic nucleus, when the binding energy is released outside. With the disintegration of society, the energy of the broken social bonds goes into the consumption of pleasures and dissolution-decomposition in comfort. But in order to decompose, this previously accumulated energy is necessary. That is, when there is something to decompose and eat.
It reminds the "privatizers" mania to sell everything off. But it is even theoretically possible only when there is something to sell. And when will it be nothing? They have no answer to this question, since falling into the abyss means only falling.
Endless falling down ...
It is along this path that the West has gone since the XVI-XVII centuries. Having accumulated a large supply of energy for the previous millennium of Christianity (although it had fallen away from the Universal Orthodox Church), the West succumbed to the temptation of its use. Spending, but not replenishing. And the further, the more. And if at the beginning, when there was still something to decompose, it brought abundant fruits in the form of the invention of useful things, increasing the comfort and well-being of life, then to date, the entire stock has long been exhausted. The modern West is a carefree "gay carnival" on the grave of a once powerful civilization, some kind of devil-worshiping orgy, the industry of death-preying pleasures. And this action remains for a very short time ...
The only danger for us is that when the ship sinks, a funnel forms around it, which can drag it into the abyss.
Therefore, we must sail away from this sinking "Titanic" away
!
Liberalism begins with a head. No wonder A.V. Suvorov said: "Keep your head in the cold, and your feet warm." Only legs! Our head should be cold. All our thoughts should be about the good of the Fatherland. Our whole life should be selfless service to God and the Fatherland.
So it should be - and so will be!