The developers of Boston Dynamics continue to delight us with their new human-like and not very robots. Back at the end of 2009, they presented a PETMAN humanoid robot project that was supposed to test various types of protective clothing for the military.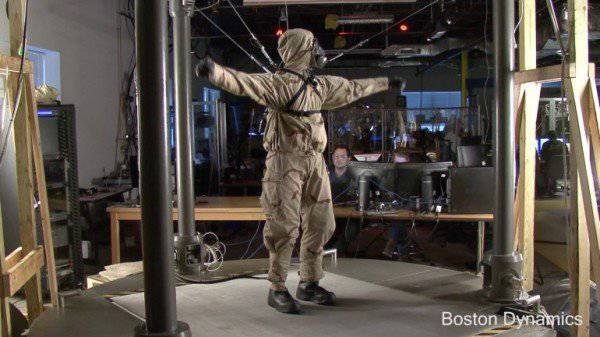 Unlike the acclaimed (literally) BigDog pack robot on four legs, the video from the company's first two-legged humanoid liked the audience. The way PETMAN walked briskly with a red light instead of a head looked quite funny. Now, after 2 of the year, Boston Dynamic showed an updated version of the robot. This time, the movements of this terminator, dressed in a chemical protection suit, have become so convincingly realistic that they make a frightening impression.
When this project was first announced, it looked very ambitious, but the company managed to make steady progress over several years.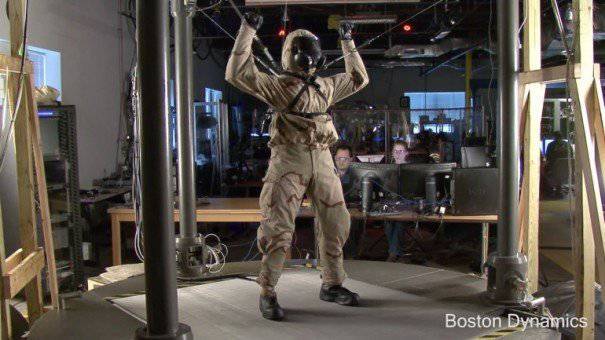 Let PETMAN is still not autonomous, i.e. it feeds and is attached to cables, its movements and balancing are more natural than those of other similar humanoids. Sensors embedded in the "skin" of the robot will detect leaks in the suit. The robot is able to sweat artificially to maintain the microclimate inside the suit. In other words, the whole idea is to repeat the actual conditions inside the costume.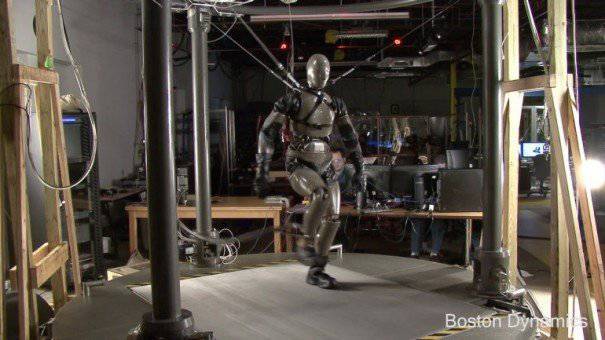 As for artificial intelligence, the robot does not have any independent behavior. Robot software is entirely in the hands of man. Although it would be interesting if anyone could develop the open source software http://redhat.axoft.ru/. However, PETMAN is a serious project aimed at performing highly specialized tasks.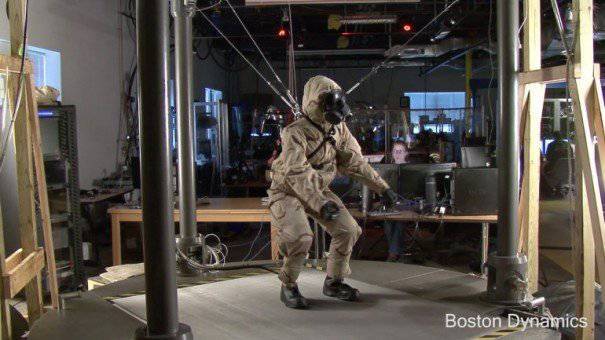 Currently, PETMAN is debugging drives and software in the test complex. After some time, the robot will be tested in the exposure chamber, where it will be exposed to sarin and mustard gas.
It is unlikely that he will be able to replace a person on the battlefield, but his mission may save many lives due to a significant increase in the reliability of chemical protection suits. Meanwhile, as part of the DARPA Robotics Challenge competition, a super robot ATLAS is being prepared, the appearance of which can be the most impressive and exciting moment in
stories
robotics.
The following video demonstrates the current abilities of PETMAN.