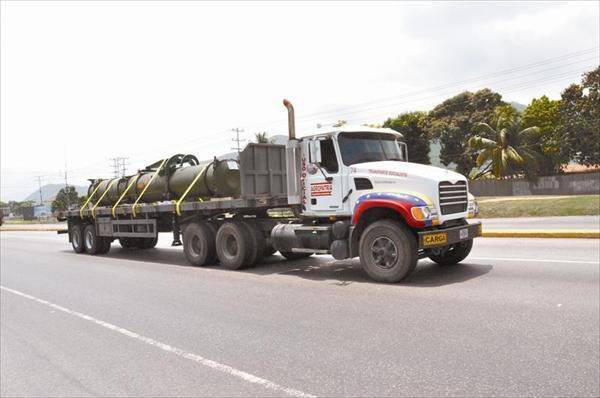 The first anti-aircraft missile systems C-300 were delivered to Venezuela. The purchase of Buk-М2 medium-range mobile missile systems and the long-range C-300ВМ was approved in September of the 2009, and only now began deliveries of air defense missile systems.
The Venezuelan government also approved the allocation of 156 million dollars to train personnel and purchase training simulators for C-300BM Antey-2500 and 9К37М2 / 9К317 Russian-made Buk-М2 simulators.
In addition to these two systems, in recent years, Venezuela has acquired other Russian-made anti-aircraft systems - 300 23-mm guns ZU-23 / ZOM-1-4, more than a thousand Igla-S portable complexes, as well as an unspecified number of mobile missile systems S- 125 "Pechora-2M", which are already in the country and transferred to operational units.
Currently, the C-125 Pechora-2M is equipped with several air defense units deployed in strategic areas of the country and are complementary to seven JLY-11 and three JY-1B radar systems purchased in China.
Air defense units are now consolidated into air defense brigades, which are created and subordinated to the Joint Command of Aerospace Defense (Comando Aéreo de Defensa Aeroespacial Integral - Cadai) of the Strategic Operational Command (Comando Estratégico Operacional - CEO) of the National Armed Forces. Recently, the 19-I and 39-I air defense brigades were formed, the command post of the latter is located in Caracas.