Forces, in order to remain a Man at the edge of the line, not to betray the house, friends, faith, Fatherland, are not simply given from somewhere above. They are formed and brought up - by parents, by society.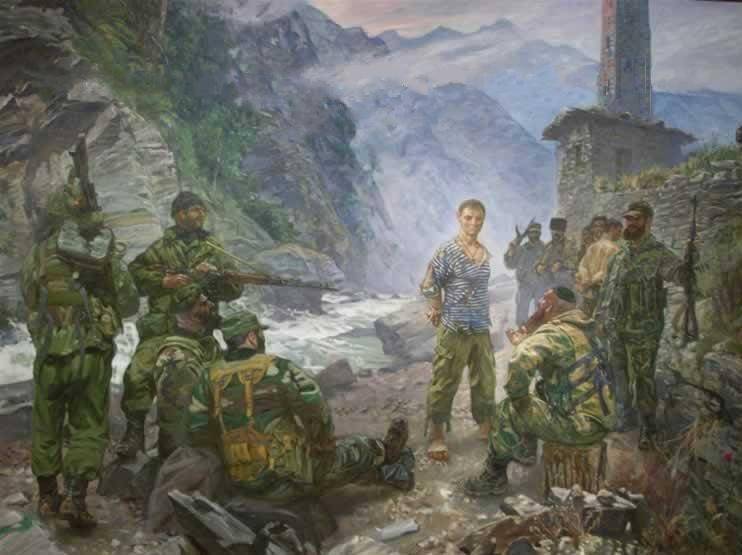 "Russian martyr Yevgeny Rodionov". Hood M. Fayustov.
Treachery, unfortunately, is one of the traits of human nature. It was in ancient times and in the Middle Ages. There are, alas, and today - and, sadly, there will be tomorrow.
Traitors are driven by a tangle of vices. This is greed, and widespread ambitions, and low instincts as a manifestation of human weaknesses. But not so long ago, ideological preferences were an important motive for working for another state. Suffice it to recall the British intelligence officers who were part of the elite of the empire - the so-called "Cambridge Five". Its members helped our country, causing significant damage to the interests of NATO, certainly not for money and not being blackmailed, but feeling sincere sympathy for the Soviet Union, where they built, in their understanding, a more equitable society.
The attitude of our people towards Gorbachev as a traitor is understandable. The only thing is that we do not yet know for what reasons he did what he did. But it is beyond doubt that he acted on the basis of other people's interests and a clearly set goal to destroy our Fatherland. Perhaps there was additional motivation. There are a lot of rumors circulating, I don't want to repeat them, but this mosaic lacks some important fragment so that the picture becomes absolutely clear.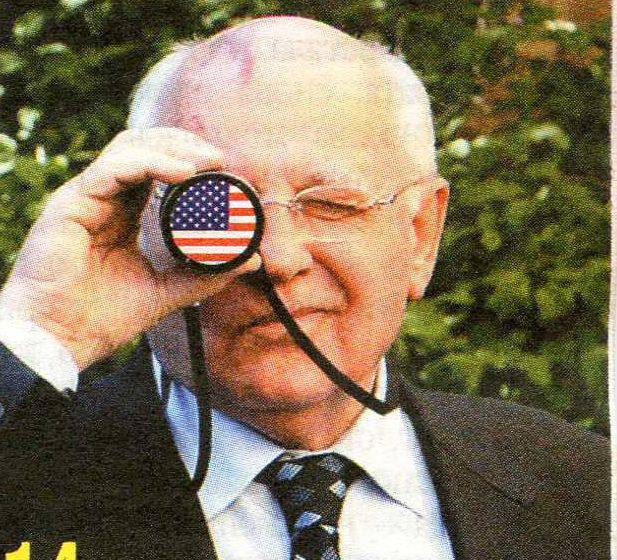 Often they went to treachery, unable to withstand the physical impact. For example, prisoners of war in fascist concentration camps, in order to survive, chose service to the enemy. But many, having received the assignment of new "owners," found the courage to voluntarily surrender to their native country, knowing full well that they would face harsh punishment. However, there were also those who, under the influence of animal fear, became faithful Hitlerite dogs. In any case, physical suffering and even a threat to life cannot be considered an excuse for treason.
We know many holy martyrs who have not renounced their faith and died. A recent case: 19-year-old Russian soldier Yevgeny Rodionov was taken prisoner, tortured, offered to accept Islam in return for liberation ... Yevgeny did not deny the Fatherland or the Orthodox faith, and was executed after savage tortures.
History
Our state is especially rich in heroes who chose honor over dishonor, good name and glory over betrayal.
Vivid examples were given by the Great Patriotic War. On the one hand, Vlasov, who, being in captivity, went over to Hitler's side, created the so-called Russian Liberation Army (ROA), becoming a kind of fascist banner, allowing himself to be used for propaganda purposes. On the other hand, Karbyshev, who spent the whole war in concentration camps, categorically refusing to cooperate with the enemy, and was brutally tortured. Two destinies, two acts - and two diametrically opposite traces in people's memory.
I think in the fateful moment the choice depends on a certain moral core inside each person. There are persons about whom they said: "You would make nails out of these people," but there are traitors.
History, of course, does not know the subjunctive mood, but if General Vlasov had not been in captivity, perhaps he would have beaten the Germans before the end of the war and had the reputation of a good commander. But as soon as he got into a difficult situation, all the rot of his nature came through. Because in fact he had to shoot back, leaving the last cartridge for himself. This is the maximum requirement that we can make to him. At least, in the concentration camp Vlasov had to hold on, like General Karbyshev, to reject all the proposals of the enemy, to share the death camp with other prisoners.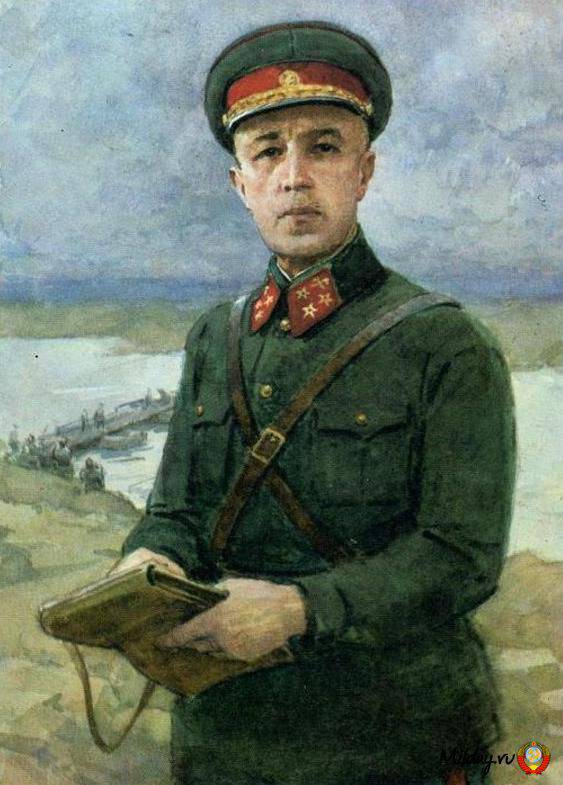 General D.M. Karbyshev
In any society, always the attitude towards traitors is negative, dismissive. Even those on whose side he ran over do not perceive the traitor.
How to understand what each of us is capable of, facing the Election?
In Soviet times, when history lessons were told about the exploits of the pioneer heroes, it was easy to stand up and say: "I, too, without thinking a minute, will give my life for the Motherland." But many of our guys who grew up after the Great Patriotic War, but brought up on her examples, remained faithful to this boyish oath, the Military Oath and the Motherland, when they came to Afghanistan. There were only a few Vlasovs, and thousands of Heroes who repeated the heroic deeds.
God forbid to face a dilemma when you have to pay for your decision with your own life. Sometimes a person recognizes himself at this fateful moment. And people from whom no one — not even them — expects heroic behavior, go to the feat.
It is unlikely that the "gene of treason" will be decoded in the near future. Forces, in order to remain a Man at the edge of the line, not to betray the house, friends, faith, Fatherland, are not simply given from somewhere above. They are formed and brought up - by parents, by society. There is good and bad in each of us. The task of education, of the entire information space that is being created in the state, is to develop the good and the positive as much as possible and, as far as possible, to neutralize the negative and the evil that is contained in human nature.
Meanwhile, perhaps the greatest misfortune of the modern information space is its subordination to a financially oriented economy, as a result of which it constantly appeals to baser instincts and, conversely, ridicules high spiritual impulses. That is, it acts in the opposite direction to that required. This is not only about the information space of Russia: in this case, we, alas, are secondary to the western.
Liberal propaganda cultivates the basest and tries to muffle everything good and bright that is in the person. Because the Western model of society is directed in the direction opposite to human progress. "Consume, be an egoist, do not think about anyone but yourself, life alone, there is no God", - the postulates being driven into the heads of users of the media space. The profit margin is more important than honor and decency.
But this is completely contrary to our tradition and mentality. Because in the Orthodox sense, we all serve God - unlike Catholics and Protestants, who conclude a contract with him by donating certain funds.
In the Orthodox tradition there has never been an indulgence. It is even impossible to imagine that for money to get absolution.
Any nation, like the state, can develop when everyone is able to sacrifice themselves for the public good. And vice versa: if a society falls into greedy individuals, nothing good happens and cannot be.
A vivid example is Ancient Rome. He prospered, mastered new territories to the valor of his sons, ready to give their lives for their homeland. Let us recall the legend: an earthquake struck Rome, a kind of cleft formed in the center of the city. The sages took it upon themselves to explain to what this. One of the oracles suggested that the abyss should be thrown what is considered the most valuable in Rome, and then it will close. Long thought - what exactly, but could not come to a certain decision. A young man named Curtius, passing by on horseback, when he heard the argument, said: "The most valuable thing in Rome is the valor of his sons." And right on horseback he jumped into the cleft that had closed over him, after which he received the name of the Kurtsiyev Well.
With this example from antiquity, it is possible and necessary to educate modern youth. Or on the feat of Guy Muzius, who snuck into the camp of Lars Porsena besieging Rome to kill him. But since he did not dress as luxuriantly as a retinue, the royal clerk fell victim to the brave man. The Roman was seized, brought to Porsena, who began to threaten the young man with all sorts of punishments, to which Muzio said: you will never seize Rome! Then he put his right hand on the fire of the altar and stood quite calmly until the hand was charred. The startled king ordered the hero to be released and lifted the siege, realizing that victory over people like Muzio would be very expensive. A Roman, who lost his right hand, went down in history under the name of Scotola, which in Latin means "left-handed."
I deliberately cite examples from antiquity, and not from the new and modern history of Russia with the remarkable feats of its sons and daughters. Heroism and its downside - betrayal, invariably accompany humanity in all ages. In this case, the legends of ancient Rome are especially instructive. Suffice it to recall what happened to this prosperous country in 500 – 600 years after Curtius and Mucius Scavola lived there. A society of greedy egoists was formed, who indulged in all sorts of vices, refused to serve in the army, where barbarians were forced to recruit. As a result, they destroyed the Roman Empire itself.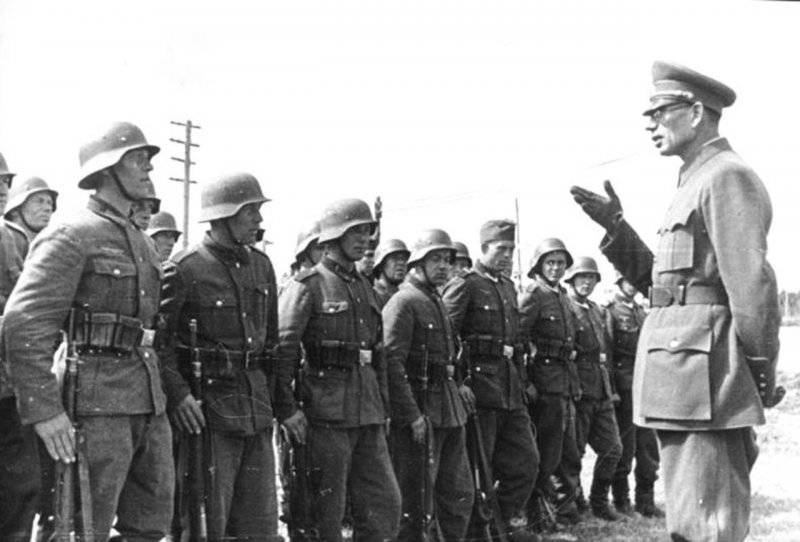 A. Vlasov and the soldiers of the so-called ROA.
Today's western world runs exactly along the same path. Therefore, adopting all sorts of technical know-how, ideologically and spiritually we should distance ourselves from it as much as possible. And do not even try to adopt and transfer to our land fashionable "fun", which is in fact a retelling of all the debauchery that happened in antiquity, starting with Sodom and Gomorrah, in a new way.
One of the main problems of today's society is that each person sees only a part of the mosaic picture of life. Undoubtedly, none of the normal parents will ever accept the propaganda of homosexuality that is being actively imposed now. Because they have children, and adults understand that as a result of such propaganda, they may be left without grandchildren. This danger is completely obvious. But, for example, the threat of imposing foreign cultural standards for the same parents seems to be no longer as tangible or conscious. And in fact, there are a lot of similar troubles hanging over society.
The liberal ideological machine is trying to throw into the mass consciousness the installation that, relatively speaking, to cross the street to a red light is healthy and correct, knowing full well that the gullible will immediately find themselves under the wheels. Moreover, these ideologists instruct, no one needs help: do not be afraid to step over the stumbled one, push the weaker away!
This is absolutely contrary to our centuries-old traditions and the goals of society - if it, of course, strives for development. But for those who dream of controlling the world, provoking military conflicts and arranging "color" revolutions in other countries, imposing the ego, corruption, betrayal, vices and base instincts is a convenient way to move forward to power.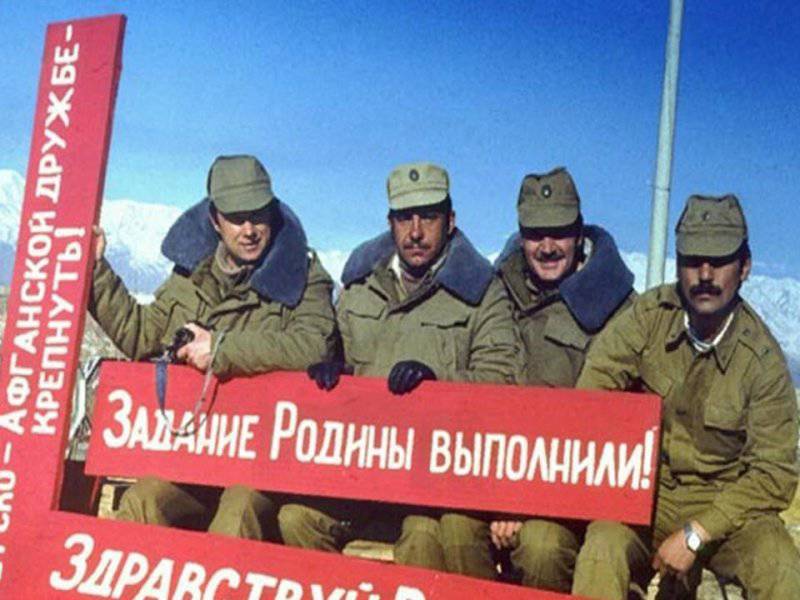 The withdrawal of Soviet troops from Afghanistan. 15 February 1989 of the year.
Each person individually cannot defend himself against a stormy propaganda flow of insanity, lack of culture, immorality, and the entire social organism is fully capable. Especially if it formulates certain ideals that correspond to its moral traditions. Our country is multi-religious, and each of the religions traditional for Russia professes almost the same virtues, teaches only good. If we follow these commandments, we will be able to safely go through a period of global turbulence, which is becoming increasingly active and more clearly felt in the world.
We know about the healthy conservatism of our society, which at once, as an organism in real life, rejects disease-causing microbes. Also, our social organism does not accept any dubious innovations that they are trying to impose on us too intrusively. This makes me happy.
On the other hand, it is important to isolate and protect the information field of today's Russia from those forces that, conventionally speaking, are in favor of the values ​​of late Rome.
In this sense, of course, there is still a lot of work to be done, but the traditions, the inner strength and will of our people, the contempt and rejection of traitors and Ivanov, who do not remember their kinship, will allow us to go through difficult times, to remain ourselves.