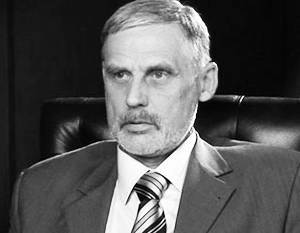 Sergei Malkov, a member of the Academy of Military Sciences, a professor at MSU, said on Thursday that the next world war could begin in the next ten years, but it is currently impossible to predict its nature.
According to him, the world is completing "the fifth wave of Kondratiev and moving on to the sixth technological order."
According to Malkov, in the next decade the world will face "strong political and technological instability," and countries that fail to move to the sixth technological cycle from the fifth may lag behind in the development of technology by 50 years.
The relevant conclusions were made by specialists from Moscow State University, Interfax reports.
Kondratieff cycles (K-cycles or K-waves) are periodic cycles of the modern world economy with a duration of 40 – 60 years. Long cycles are interconnected.
At present, it is believed that the relative correctness of the alternation of the upward and downward phases of Kondratieff waves (each phase 20 – 30 years) is determined by the nature of the group of nearby medium-term cycles.
During the upward phase of the wave, the rapid expansion of the economy inevitably leads society to the need for change. But the possibilities of changing society are lagging behind the demands of the economy; therefore, development goes into a downward phase, during which crisis-depressive phenomena and difficulties force us to restructure economic and other relations.
Recall that the First World War lasted four years - from July 28 1914 to November 11 1918. As a result of the war, four empires ceased to exist: the Russian, Austro-Hungarian, Ottoman, and Germanic (although the Weimar Republic that emerged instead of the Kaiser Germany, formally continued to be called the German Empire). The participating countries lost more than 10 million people killed by soldiers, about 12 million civilians killed, about 55 million were injured.
World War II (September 1 1939 - September 2 1945) was the largest war in
stories
humanity (world war). It was attended by 61 state of the existing at that time (80% of the population of the globe). The fighting took place on the territory of three continents and in the waters of four oceans. This is the only conflict in which nuclear
weapon
.
The third world war is called a hypothetical global military conflict. In the 20th century, the United States and the USSR could become the most likely initiators of the Third World War.