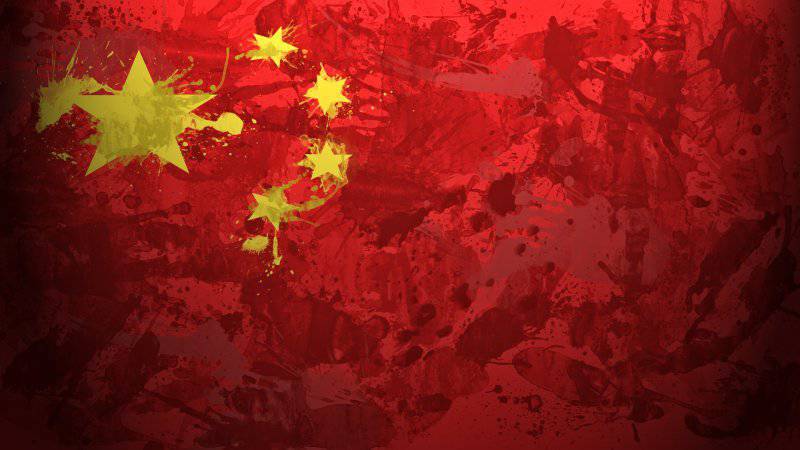 "China exhibits the same symptoms as Japan, the United States, and part of Europe before the financial crisis. A rapid increase in leverage, a rise in property prices and a decrease in growth potential."
- Live Zhang, economist at Nomura
Growth in manufacturing in March was a little reassured by fears of a hard landing, but China is in a danger zone. The industrial center has the same problems as its trading partners in the West, who were thrown into crisis by a sharp rise in real estate prices, reckless credit expansion and the lack of control over the shadow banking system. Although government measures aimed at infrastructure programs have helped keep the Chinese economy growing at an impressive 7,5%, an increasing number of experts believe that China's payday is just around the corner. Here is an excerpt from an article in Emerging Markets:
"Fears that China's economy will slow more sharply than expected are back on the agenda, a survey of fund managers shows. A study by BofA Merrill Lynch Global Research showed that the growth expectations of the Chinese economy dropped sharply in 14% of participants against 60% in the previous survey. This is the lowest level since October last year and is one of the largest decline per month in
stories
poll ....
Analysts say that "significantly increased" fears of a hard landing in China are reflected in the flight of investors from stocks in emerging markets and in developed countries, especially in the United States and Japan ... "(" China hard landing fears resurface in survey ", Emerging Markets)
While exports remain the source of China's strength, from 20 to 30% of GDP comes from the domestic development of the real estate market, most of which is financed by exotic capital management financial products that are not subject to regulation or disclosure. According to 60 Minutes, China's credit explosion has "created the largest mortgage bubble in history," which is "the main driver of growth." ("China's real estate bubble", 60 Minutes) Due to the inaccuracy of the data, analysts find it difficult to predict when this bubble will burst, but founder and managing director of Forensic Asia Gillem Tulloch said the following in a recent Reuters interview:
"I have never encountered a government that managed to blow the bubble off gradually. Most likely, trust will suddenly disappear and, yes, the bubble will burst. We believe that the bubble will appear in the second half of the year as soon as they stop throwing in ridiculous loan amounts to the economy. "(" China housing bubble will pop up in the second half of 2013: Forensic Asia ", Reuters Staff).
Analysts are particularly concerned about the shadow banking system in China, which Economist at Credit Suisse Tao Dong calls the "time bomb." Here is a summary of the financial newsletter called The Asset:
"The bank estimates that trust funds, asset management products, as well as other components of the (shadow banking) sector grew almost ... to $ 3,7 trillion or to 44% of the country's GDP at the end of 2012 of the year .... Nezavnye loans (Non -loan credit) now accounts for up to one-third of the total outstanding loans in the financial sector, compared with 15% in 2006 year ....
According to Tao, many products offered to retail investors in China are more like secured debt (CDO) sold in the United States before the financial crisis.
"These products are opaque and have a complex structure that seems to be associated with a high risk of major investments, they lack a regulatory framework, and they are vulnerable to side risks," analyzes Tao ". (" Shadow banking casts gloom on China rebound ", The Asset)
Nothing like? China's shadow bankers adopted the same vicious model as Wall Street. Leverage is built in sophisticated debt instruments that have little or no capital for themselves and which are not subject to the supervision of regulators. These are harbingers of disaster. Even a modest slowdown in expansion can lead to a credit crunch that can send the entire chain of dominoes into a fall and squeeze GDP below the 6-percent barrier.
China's growing middle class has increased its investment in wealth-management products (WMPs), which offer higher returns than bank deposits. But investors do not know how risky these products are. Much of the money was lent to builders and developers who would never be able to repay the debt. Analysts fear that any tightening of monetary policy will initiate a series of defaults and bankruptcies throughout the financial system, which will lead to a reduction. Here is the exception from the post of China expert, Michael Pettis:
"It is difficult to measure the exact amount and cost of WMPs ..... According to a report by CN Benefit, a consulting company, sales of WMPs soared 43% in the first half of 2012 to 12140 billion yuan ($ 1,9 trillion).
In circulation, more than 20.000 WMPs, a sharp increase compared to just a few hundred just five years ago. Given that their number is so large and difficult to control, the shadow banking sector in China has become a potential source of systemic financial risks over the next few years.
Particularly disturbing is the quality and transparency of WMPs. Many of the assets underlying these products depend on some obscure real estate or long-term infrastructure, and are sometimes even associated with high-risk projects that may not be able to generate sufficient cash flows to meet repayment obligations. "(" Michael Pettis on China Reforms, Ponzi Schemes in Wealth Management Programs, Rebalancing Implications ", globaleconomicanalysis.blogspot.com)
Chinese politicians appear to be intent on following the example of Wall Street and jumping off a cliff using the same methods to increase leverage through securitization mortgages and financial derivatives. The Wall Street Journal article sheds some light on recent events:
"In November, the Bank of China became the first Chinese lender to participate in the sale of US commercial mortgage-backed securities, known as CMBS .... Investors move into risky investments that offer higher returns because the Fed has almost zero interest rates to keep profits safe debt obligations, including treasury bonds ....
The latest securitization investment of the Bank of China, together with the Goldman Sachs Group Inc. GS -0.56% and Deutsche BankDBK.XE -3.20% - a loan of $ 900 million per 1,7 million square feet of office and retail property in Times Square in Manhattan. "(China Bank Securitizing US Loans," Wall Street Journal)
So the Bank of China in bed with vampiromorph?
In fact, this is worse than it seems. The rich elite rule the country as their personal fiefdom, as their mentors in Washington and central Manhattan advertised the same neoliberal panacea. "Free Market" is their new god, and asceticism, "reform" and privatization are the consequences of the new state religion. Here is an excerpt from an article titled "China's new prime minister insists on painful" market restructuring ":
"The newly appointed Premier of China, Li Keqiang, stressed in his first press conference on Sunday that the government is preparing radical" free market "restructuring, including the privatization of state assets and deregulation of the banking and financial sector .... During the press conference "The reform was mentioned two dozen times in a live broadcast on Chinese state television by the new prime minister in order to emphasize the decisive nature of his policy." ti, a voluntary revolution "-. He said," This will require real victims, it will be painful ... ".
Lee added: "We must leave to the market and society what they can do well ... Everyone creating wealth, public or private, should be properly rewarded for competing on equal terms." The prime minister acknowledged that the government is leading into "uncharted waters", warning: "We may have to face some lingering problems. This is because we have to shake up property rights ... Sometimes mixing up vested interests can be more difficult than mixing the soul. No matter how deep the waters are, we will enter them because we have no alternative. " ("China's new premier to enforce" painful "market restructuring", World Socialist Web Site)
This is all in one speech, praise the glorious free market, support for austerity measures and privatization, even the infamous saying of Margaret Thatcher ("There is no alternative to the slash and burn capitalism) Li Keqiang's amazing rise suggests that China seeks to be" integrated " into the US-led global system, a system that generously rewards its top managers, while working people face reduced social services, tightening their belts and constantly increasing financial crises.
While optimistic economic data slightly dispelled fears of a hard landing in China, the main problems remain. In the end, China's real estate bubble will burst, investors in WMPs will face heavy losses, the number of defaults and bankruptcies will grow, and the economy will slip into recession. China's financial crisis is coming, the only question is when?