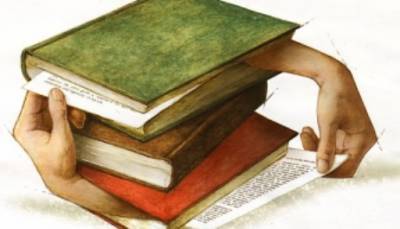 Recently, a scandal has flared up in Russia connected with the so-called "fake crusts" of doctors and candidates of science. Because of this scandal, the chairman of the Higher Attestation Commission, Mr. Shamkhalov, lost his post.
work
which has been sharply criticized by the scientific and educational community. However, the work of Shamkhalov in the Higher Attestation Commission, which is noteworthy, attracted public attention only after law enforcement officers suspected the head of the attestation commission of embezzling 188 millions of rubles. The embezzlement, according to the investigation, took place after large sums were allocated by Vnesheconombank, which financed the construction of luxury housing. The very fact of embezzlement of impressive financial assets was established after the firm controlled by Mr. Shamkhalov did not provide VEB with any financial statements on the funds issued to it.
After that, the work began in Russia not only specifically for Felix Shamkhalov, but also of all certification commissions, which decided whether to award scientific titles to applicants after they defended their scientific work. Caps flew with many heads. In addition to Mr. Shamkhalov, the chairmen of several university certification commissions, whose work looked, to put it mildly, doubtful, lost their posts. The era of total authentication of candidate and doctoral theses has begun. Journalists and bloggers found many works that were literally copied from others, and the "authors" of these works still received their scientific degrees.
One of the latest scandals associated with the protection of scientific theses, was the scandal with the doctoral Pavel Astakhov - children's ombudsman of Russia. Not so long ago, a note by a journalist Parkhomenko appeared in one of the blogs of a Moscow radio station, who presented data on plagiarism in Astakhov's work. According to Parkhomenko, the ombudsman copied about 80% of the text from himself, taking it from his doctoral dissertation. Moreover, the rest of the text was also borrowed, but from other authors. At least, that's what the Moscow journalist claims.
After such an incident, the question of the protection of doctoral and candidate's is confused altogether. Should the author be considered borrowing from his own works as forbidden borrowings or not? Obviously, 80% is brute force. It remains to wait for the official reaction of Pavel Astakhov himself.