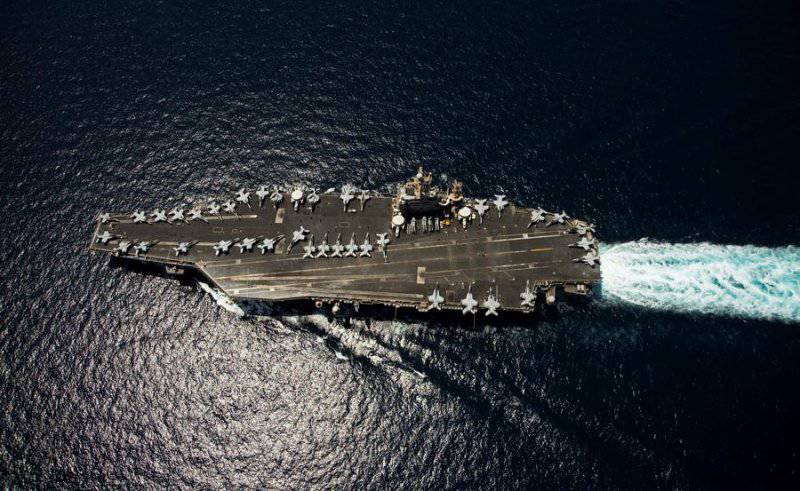 Residents of the distressed Newport News can breathe easy: the US authorities have provided them with work for $ 2,6 billion. Such a sum was allocated for the modernization of the Abraham Lincoln nuclear aircraft carrier.
The town of Newport News in Virginia was experiencing difficult times due to the fact that the White House stopped financing the shipyard - the main source of income for local residents. Professional shipbuilders had to hire supermarkets to work.
Problems with the financing of the city began on the eve of the call of the aircraft carrier "Abraham Lincoln", which is part of the American, to the docks of Newport News.
fleet
23 years old. The American authorities decided that it was time to modernize the ship, and allocated $ 2,6 billion for this. The contract went to Huntington Ingalls Industries.
It includes refueling aircraft carrier reactors, refitting and upgrading more than 2300 compartments, 600 tanks and hundreds of other systems. The repair company will also have to upgrade the airborne deck, catapults, combat systems and much more. 3800 people will take part in the work. After modernization, the Abraham Lincoln should become one of the most modern and technologically advanced Nimitz class ships in the US Navy. Representatives of the Nimitz ships are the largest warships in the world. They are designed to defeat large surface targets and provide air defense. Also, aircraft carriers "Nimitz" are used for military air operations.
One of these training operations on the "Abraham Lincoln" ended with the death of Lieutenant Kara Haltgreen - she died while landing. It is noteworthy that this aircraft carrier was the first on which women began to serve.
"Abraham Lincoln" is also known for taking part in the filming of several Hollywood films - "Transformers", "Stealth" and "Abraham Lincoln: Vampire Hunter".
The aircraft carrier also took an active part in the hostilities in Iraq. More than 16 500 sorties were flown from it and about 700 tons of ammunition were fired.
It is expected that work on its modernization will be completed by 2016 year.