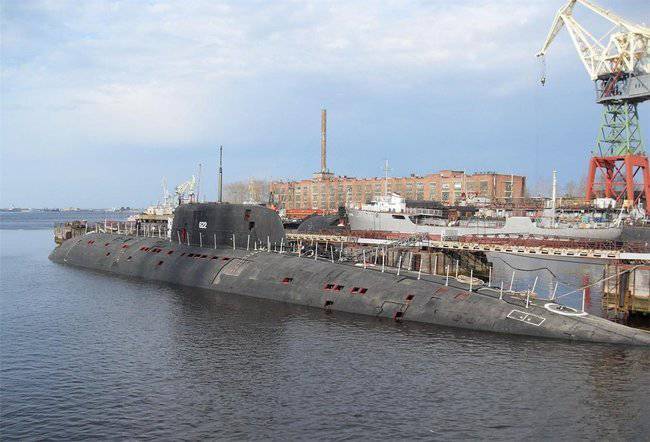 In Severodvinsk, the Zvezdochka Ship Repair Center OJSC began work on the modernization of multi-purpose nuclear submarines of the 945 and 971 projects.
Submarine K-328 "Leopard" of the 971 project (serial number 832), which is the first of the boats of this project to undergo medium repairs and upgrades, has already been delivered to the slipway workshop. Before this, the ship underwent testing and the procedure for unloading spent nuclear fuel.
The head submarine of the 945 K-239 "Karp" project (serial number 301) is currently completing acceptance by representatives of the ship repair plant. After unloading of spent nuclear fuel and fault detection, the boat will also be placed in the slipway shop to the place vacated after repair of the diesel-electric submarines.
It is planned that during the modernization of the nuclear submarines of the 945 "Barracuda" and 971 "Shchuka-B" projects, they will receive updated navigation, control and communication systems, and their ammunition will be expanded with the Caliber missile system. It will take about two years to complete the work, after their completion the technical and combat characteristics of the ships will significantly improve, and the service life will be extended by 10 years.