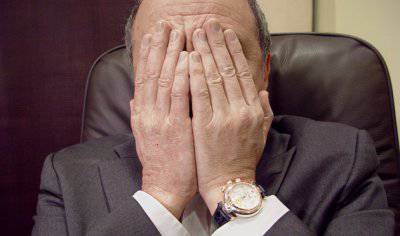 The death of Boris Berezovskaya was a complete surprise, not only for the people of Russia, but also for those who have recently often contacted the disgraced oligarch. If the initial information about the death of Berezovsky was presented as his death from a heart attack, over time this information began to resemble more and more gossip. At the same time, the main newsmakers in this regard are the representatives of the British police, who themselves make Platon Elenin's death (Berezovsky's new name, taken in the UK) a real show.
After several hours after the death of the Russian oligarch, the first information appeared that Boris Abramovich, most likely, committed suicide. His comrades stated that after a lost trial to Roman Abramovich, Berezovsky fell into a severe depression. He began taking antidepressants, which could lead to a worsening of the borderline and a step towards suicide. However, there is no evidence that Berezovsky sought help from psychologists or psychiatrists.
Learn about the dangers of psychiatry.
It may well lead a person to a state where he loses touch with reality, and therefore it becomes easier for him to take an extreme step in life.
Initially, the police said that Berezovsky's body was found in the bathroom, a scarf was lying next to him, and death was caused by suffocation. After such statements, the murder version multiplied, because the oligarch could be strangled with a scarf.
However, some time later, it turned out that a piece of fabric remained on Boris Abramovich's neck, and the second part was on the bathroom curtain rod. At the same time, the policeman said that a businessman had one broken rib and no signs of violence on his body were observed. It turns out that Berezovsky could commit suicide by hanging himself in the bathroom. Already after death, the body could break off and fall down, as a result of which the rib broke. Supporters of conspiratorial versions of Berezovsky (Elenin) state that he could not go on suicide himself, and they say that this is a typical deliberate murder to which the special services may be involved. Some gentlemen argue that Russian agents had a hand in the "murder", while others say that this was the work of British specialists.
Obviously, accurate data on the death of a disgraced oligarch will not be known soon.