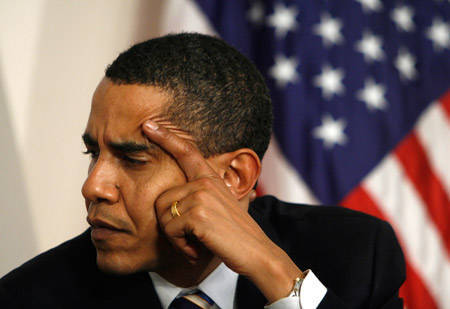 While the whole world watches with interest the materials published on Wikileaks and discusses the arrest of its founder Julian Assange, a scandal is brewing in the United States, the possible consequences of which, by no means compare with the declassification of correspondence of American diplomats. The fact is that in America every day there are more and more supporters of the version that Barack Obama was not born in the United States, which means that he is an illegal president.
It all started back in 2009, when US Army Army reserve officer Stefan Cook refused to go to Afghanistan, saying that he doubted the legality of Obama's election as president:
"I consider it my duty as a US Army officer to know whether Barack Hussein Obama was born in the USA. If not, then he cannot be the Commander-in-Chief of the army in which I will serve. "
Cook never received an answer to his request, but his call to Afghanistan was canceled, which immediately prompted him to believe that he was right. There was a noticeable increase in the number of supporters of Cook after the publication of Obama's birth certificate on the Internet, which says that he was born in Kenya, and not in Hawaii, as he claims. However, it is too early to speak about the authenticity of this document, but it is impossible not to note the fact that Cook's example was followed by about 200 of the US military, who for the same reason refuse to serve in Afghanistan.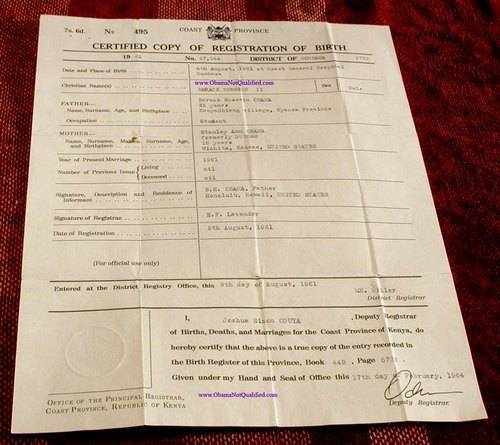 This problem could be solved quite simply, show Barack Obama his real birth certificate, but for some reason he prefers not to do this, and only a photocopy is currently available to the public, which cannot be considered real proof of Obama's birth in the US . Now, however, the case is gaining more and more turnover, and on December 14 a trial will be held in the States, where Cook's claim on the legitimacy of Obama's presidency will be considered. It is curious that December 14 ends the arrest of Julian Assange and how to know if this is just a coincidence. Perhaps Assange was able to obtain documents that can confirm the fact of Obama's birth outside the country, and perhaps this is precisely the reason for his arrest. Then it remains only to guess how the White House will try to force Assange not to disclose this information and perhaps his arrest is only the beginning of a long and grandiose scandal.