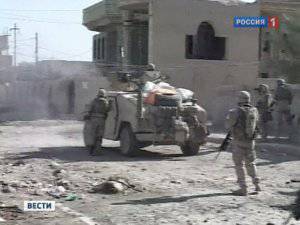 Two people died and more than 25 were injured as a result of a series of terrorist attacks in Iraq. According to police, on Wednesday morning a mined car was blown up on the way of an army patrol near the village of Ta-Tj in 20 kilometers north of Baghdad. Killed one and injured 17 Iraqis, serious damage was caused to nearby buildings.
In addition, on Wednesday 8 Iranian pilgrims were injured in the south of the Iraqi capital, when the bus in which they were, was blown up on a bomb laid at the side of the road. Several pilgrims were taken to hospital in a critical condition.
Thousands of Shiite pilgrims are sent these days to the cities of Najaf and Karbala to attend the Ashura religious ceremonies in memory of imam Hussein ibn Ali, the grandson of the Prophet Muhammad, especially honored by Shiites, 16 December.
Another person was killed and another was wounded the night before as a result of an improvised bomb blast near the city of Mosul, in 400 kilometers north of Baghdad, ITAR-TASS reported.