Perhaps, the Ministry of Defense after Anatoly Serdyukov's resignation decided to take the Ministry of Education and Science for itself. Almost daily from this department come
news
about another dubious step by Minister Livanov or about corruption scandals related to his subordinates. One of the most scandalous speeches of Dmitry Livanov was his recent performance on "Echo of Moscow", when he smashed the Academy of Sciences in tatters, saying that it is a kind of relic of the past. At the same time, Livanov proposed, if not dissolving the Russian Academy of Sciences, then significantly reducing its powers, transferring most of them to universities. This practice is used, for example, in the USA, where there is no academy of sciences at all, but American science does not lose its competitiveness due to this.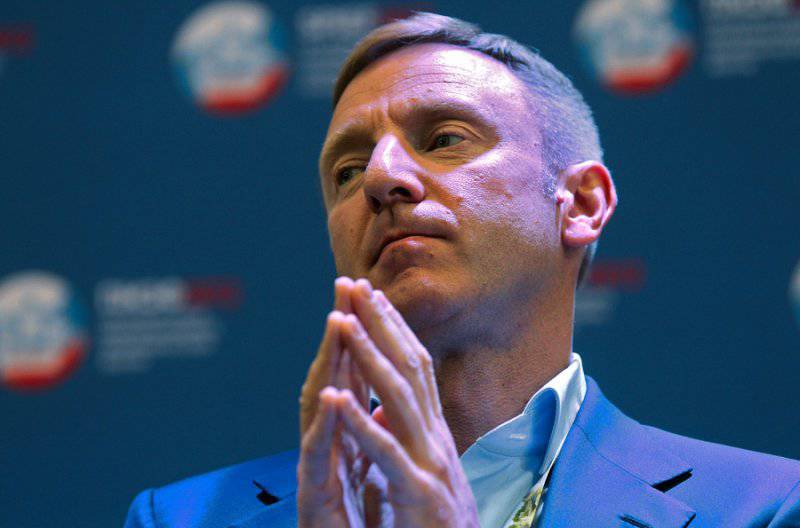 However, all the leading Russian academicians were perplexed by the words of Minister Dmitry Livanov. They cite funding numbers for American universities and finance numbers for the RAS. If we compare these figures, then it turns out that Russian science is financed at least 50 times worse than American science. Therefore, academicians say, in order to switch to the American version of the structuring of scientific institutions, you must first switch to the American version of science funding.
The scandal with statements about the lack of viability of the Russian Academy of Sciences is not the only one associated with the Ministry of Education and Science. Another issue is a kind of optimization of universities, which sometimes close or join other universities with a hundred years
history
. The system of assessment of the results of knowledge and skills of the graduate, which is associated with the USE, is also criticized. Today, in schools, teachers have moved away from learning a particular academic discipline, but have switched to "coaching" schoolchildren for tests. This leads to the fact that parents need to use the services of such a specialist as
tutor in history and social studies
, math and physics, etc.
The initiative of the Ministry of Education and Science to combine the results of the Unified State Examination by school graduates with the results of the input of the TRP norms has caused even more criticism. If such an initiative is really implemented, then control in the school itself can finally turn into a repressive tool with a serious corruption base.