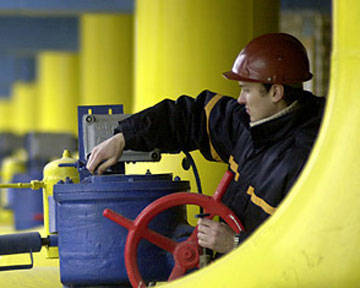 Today, many non-profit organizations in Russia are registered as self-regulating organizations. Read more about the SRO in the field of energy you can read
here
and find comprehensive information about what self-regulatory organizations are.
Energy issues have recently become vigorously debated in the CIS. The last topic is the so-called reverse gas supply to the territory of Ukraine. The situation here is as follows. The Ukrainian authorities, complaining that Russia does not want to reduce the price of gas, referring to the letter of the contracts concluded under Yulia Tymoshenko, and the fact that Russia sends less and less gas to the European Union through the Ukrainian GTS, decided to go the other way. This path is to purchase gas in Europe. This gas may also be Russian, for example, to Germany via the Nord Stream pipeline. In other words, Ukraine announced gas purchases in the West in order to transparently hint Russia about the need for new revisions of gas contracts.
Such an energy move by the Ukrainian authorities caused quite sharp comments from the management of Gazprom. Alexey Miller assumes that Ukraine receives precisely Russian gas through third countries, which, in his opinion, is a fraudulent scheme.
Before the Ukrainian Prime Minister announced that Ukraine would increase gas purchases in Europe, some representatives of the Verkhovna Rada of Ukraine declared that Russia should significantly reduce the price of blue fuel for their country. The reason, in their opinion, is that at one time (when the Siberian deposits were not yet discovered) it was from Ukraine that the gas diverged to consumers in the USSR. The position of the Ukrainian deputies, of course, deserves attention, but if you start to remember
history
, then you can get to the one who historically belonged, for example, the Crimean peninsula.
The situation with reverse supplies began to look even more complicated after some European energy companies declared that they "did not ship their gas to Ukraine". It turns out that today Ukraine somewhere buys gas, but from whom and precisely whose gas - no one can say for sure. This could lead to new confrontations in Moscow and Kiev on the energy issue.