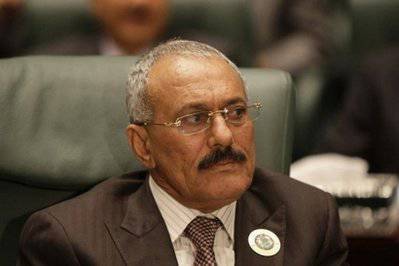 In an interview with RT, former head of state Ali Abdullah Saleh commented on the opening of the Conference on the National Dialogue in Sana'a, and also spoke about the struggle of Yemen against Al-Qaeda terrorists and about the possibility of the onset of a new "Arab spring" in the region.
Two weeks ago, a conference on national dialogue opened in Sana'a. The former president assessed it as successful and stressed that it was his cabinet that called for a round-table dialogue, even before the first demonstrations in the country, but the extremists rejected this proposal and took the road of strikes.
"The seizure of state institutions, power cuts, shutting off oil and gas pipelines is not a revolution, it is a crisis. The current events are chaos that has damaged Yemen's reputation, "Saleh said.
The politician said that other countries should not interfere in the interaction of Yemeni political forces. The country's problems must be solved from the inside, and "external recipes will not be crowned with success."