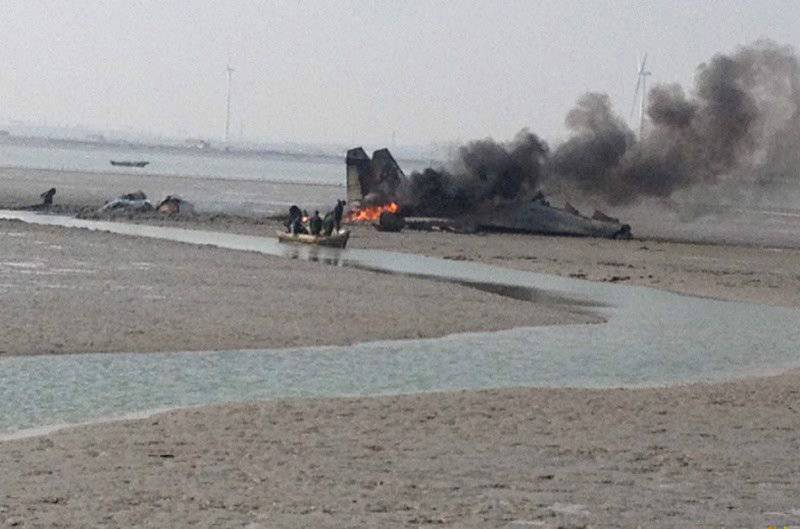 31 March, in the afternoon, in the Shandong province on the east coast of the country (lower reaches of the Yellow River, Roncheng district) crashed Su-27UBK Chinese Air Force aircraft. The pilot-instructor and the cadet performing the training flight died.
According to eyewitnesses, the crew probably tried to avoid a plane crashing into the city and could not catapult in time. The fighter fell on the beach, there are no other casualties and no damage.
Su-27 developed by OKB. Dry, produced in single and double versions, is a heavy all-weather fighter. The first batch of 12 machines was delivered at the end of the 1991 of the year (8 single-seater Su-27SK and 4 double-seater Su-27UBK). As part of the PLA Air Force, there are about 300 machines of these modifications, including national production improved J-11. The main functions of fighters are to control the airspace and patrol the coast of China.