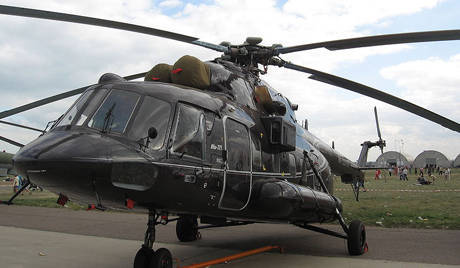 Peru will fight the drug mafia and terrorists with the help of Russian helicopters, the country's Ministry of Defense decided to purchase 24 Mi-171 from Russia for a total amount of 406,8 million dollars, the Peruvian newspaper La Republica reported.
According to the publication, the country's Ministry of Defense has already submitted to the Ministry of Economy a draft of the corresponding decision, prepared on the basis of a comparative analysis of Russian helicopters with AS-332-C1 Super Puma and AS 532 Cougar helicopters manufactured by Eurocopter. The Peruvian military department plans to use these helicopters in the valleys of the Apurimac, Ene and Mantaro rivers, in the provinces of Junin, Yauli, Hauha, Concepcion and Huancayo, RIA reports.
News
».
The proposal of the Russian side was made during the negotiations of the government delegation from the Russian Federation and representatives of the Peruvian Ministry of Defense, which took place in Lima in the first decade of March. The cost of one helicopter will exceed 16,9 million dollars. According to the supply plan, the 21 helicopter will be delivered to Peru in the 2014 year, and three more helicopters will be delivered to 2015.
The newspaper notes that the Peruvian Ministry of Defense is also interested in the supply of additional on-board weapons and equipment for Russian-made helicopters to the country. Russia, in turn, offered to conduct training and coaching pilots - both in the Russian Federation and in Peru. If these decisions are made, the newspaper writes, then the total transaction amount will increase to 485,5 million dollars.
The newspaper also notes that if this transaction takes place, it will be the first in 30 years, when the Peruvian government purchases aircraft directly from the manufacturer.