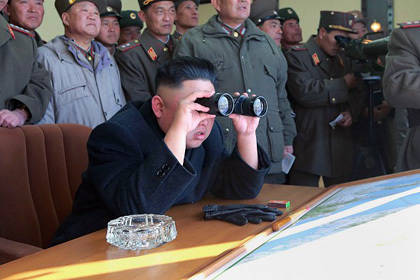 The DPRK authorities have announced that they are entering a "state of war" with South Korea. On this Saturday morning, March 30, reports Reuters with reference to the North Korean Central Telegraph Agency (TsTAK).
According to Agence France-Presse, in a statement circulated in all government agencies and institutions of the DPRK, it is said that from now on "all issues between the two Koreas will be solved according to the conditions of wartime."
The statement also says that any provocations on the border of the two states will lead to "full-scale conflict and nuclear war."
The agency recalls that technically North and South Korea were already in a state of war, as the Korean war of 1950-53 ended with the signing of an armistice, not a peace treaty.
Earlier in March, Pyongyang announced that it was breaking up peace agreements signed with Seoul in protest against joint military exercises of South Korea and the United States.
On March 26, the DPRK authorities announced that a possible missile attack was being prepared on the US mainland, as well as on the US military bases in the Pacific. March 29 North Korean leader Kim Jong-un signed an order to bring missile forces to a state of readiness.