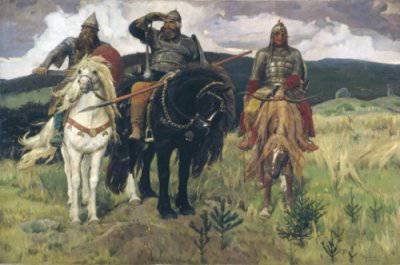 The traditions of the Russian people are rooted in those times when a Slavic state was just beginning to form with its center in Kiev. At the same time, the unification of Slavic tribes was carried out on the principles of equality of cultures. Some Slavic peoples did not stand out at the expense of other peoples, which indicated a completely civilized integration. The resettlement of Slavic peoples at the dawn of the birth of the Russian state was such that every nation retained its authenticity, while absorbing the traditions of its neighbors.
When it comes to those characters that foreigners represent at the mention of the word "Russia" and "Russian", here, of course, it does not do without some crap. Lubok is a special kind of art that distinguished Russian culture and which is preserved as a tribute to traditions today. Most of the popular prong trade attracts the attention of foreigners, who are ready to perceive all Russian culture through it.
Pavloposadskie shawls
, wooden spoons with a specific ornament for Russian antiquity, painted samovars, clothes that imitate the clothes of Russian 12-16 samples of centuries - all of this is very popular among foreigners who come to Russia to get acquainted with the culture of the peoples inhabiting it.
It is noteworthy that for many foreign citizens any Russian people fits the category of Russian. This is surprising, because if one speaks frankly, then we ourselves have already gone far enough from understanding the word "Russian." For some time we were forced to think that even the pronouncing of the word "Russian" in itself is in itself a kind of infringement of the rights of other ethnic groups inhabiting our country. It is in America Avar or Karel, Ukrainian or Udmurt called Russian. We have come to the point that "Russian" has become, if not an abusive word, then something out of the ordinary. One gets the feeling that the very essence of the Russian nation, which in terms of residence is not limited to the territories of the central regions of Russia, was deliberately corroded. What was it for? This question is asked by many Russian citizens who, by the will of fate, were cut off from the common culture that once united the Russian world. If someone says that the tradition of separation and separation has come from the outside, then one can argue with that. Sometimes we ourselves are ready to build internal borders, trying to defend a certain ghostly national sovereignty from our own brothers, who remained on the other side of the state border.