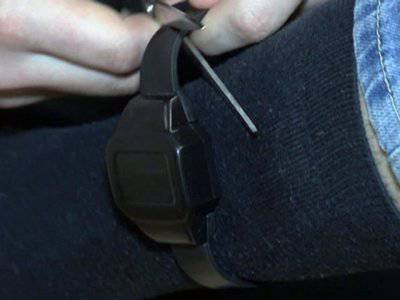 Employees of the Federal Penitentiary Service (FSIN) and the Enterprise "Center for Engineering, Technical Support and Communications" are suspected of having committed fraud worth more than 1,65 billion rubles in the purchase of electronic bracelets to monitor prisoners. The announcement of this was received today from the Main Investigation Department of the Investigative Committee of the Russian Federation in Moscow by Sergey Stukalov.
"According to the investigation, officials of the Federal Penitentiary Service of Russia, acting within the framework of implementing the decisions of the government of the Russian Federation on the creation of a system and supply of equipment for the needs of the penal correction system, in violation of the law illegally refused to hold an open auction and acting in the interests of the Federal State Unitary Enterprise TsITOS under their control elimination of competitors concluded among themselves a number of state contracts. At the same time, officials of the FSIN knew for certain that at the time of the conclusion of the first November 2010, the company did not have production equipment, buildings and facilities to accommodate production capacity, which in turn did not allow creating a complete production cycle of SEMPL devices in the Samara branch. In fact, most of the work on the production of devices was carried out by third-party organizations involved with CITOS, " quotes ITAR-TASS words Stukalova.
Thus, the real cost of the purchased equipment was approximately 1,65 billion rubles. At the same time, in reality, the agency did not need such a number of electronic bracelets - for two years only 9375 from the acquired 23 900 control devices were used. This allowed the officials of the Federal Penitentiary Service of Russia to appropriate the funds and, thus, damage the state.
In addition, another important detail emerged: the electronic bracelets were actually unsuitable for monitoring the convicts, since for the most part there were no elements responsible for processing the GLONASS signals, therefore the information received from the so-called bracelets was false. At the moment, investigators identify all persons involved in the commission of fraud.