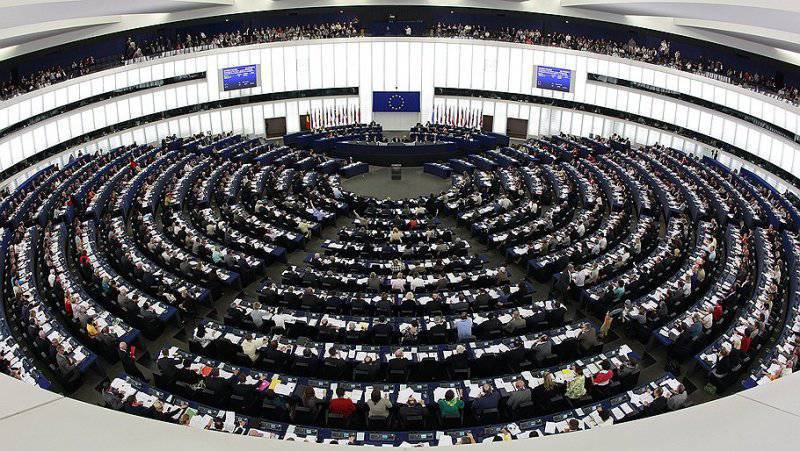 The Russian Foreign Ministry called the "cynicism and blasphemy" the thesis of "the identity of Nazism and communism" expressed at recent hearings in the European Parliament, and also accused the deputy of Chechnya of "enslaved European state" in intervening in Russian affairs.
"We consider this approach an attempt to falsify
stories
, frank cynicism and blasphemy towards those who freed the world from the horrors of the "brown plague". Such visits insult the memory of the millions of victims of crimes against humanity who were condemned by the Nuremberg Tribunal, "the Russian Foreign Ministry said in a statement about the statements of some deputies at the hearings" Small peoples under the weight of totalitarianism. " The hearing took place in the European Parliament 19 March on the initiative of the European People's Party.
"It seemed that at times the arguments of the organizers of the hearings went beyond the framework of adequate perception of reality and were direct interference in the internal affairs of our country," the Russian Foreign Ministry also said. We are talking about the statement of MEP Vajdere from Latvia, who called the Chechen Republic "enslaved European state."
The Russian Foreign Ministry advised the European parliamentarians from the Baltic states to "pay attention to the blatant facts of the glorification of the Nazi criminals and their local collaborators." The Foreign Ministry's statement also contains a recommendation to the European Parliament as a whole "to show common sense and dissociate oneself from such extremist and irresponsible statements".
Read more: http://www.kommersant.ru/doc/2156782