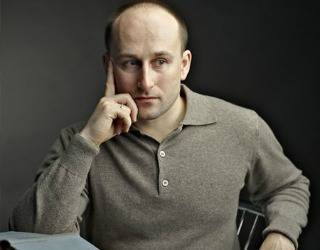 The union state of Russia and Belarus is not built the first year. And what are the results? I would like to especially note the most important, in my opinion, achievement of the Union State. I get on the train Moscow - Brest and all the way I have a feeling that I travel in one country. But if I, for example, go to Ukraine, then I will check the documents and inspect things at the border, and the feeling of a single space will be broken. So, from the point of view of territoriality, we can say that there is a single state of Belarus and Russia.
The same can be said about defense, where we have a unified air defense system, and there is integration of armies. The same applies to politics, since both Russia and Belarus are the same, with a united front on virtually all foreign policy issues.
Of course, I would like the Union State of Russia and Belarus to grow in other states. The key point here is undoubtedly the entry into the Customs and Eurasian Unions of Ukraine. If this happens, then after a while you can raise the issue of expanding the Union State of Russia and Belarus. Now it is the case that there are several integration projects that move in parallel. And which of them will be the main, and which is secondary, it is now unknown. But as long as Ukraine's position on integration has not been determined, while the Americans are actively slowing down this crucial process, there is no point in giving some new status to the Union State of Russia and Belarus.
It must be said quite frankly: our task is to restore the united Russian world, torn apart. The borders of the Russian world, the Russian civilization - they are wider than the borders of Russia and Belarus. The Russian world is in fact, with minor territorial changes, the entire post-Soviet space. Therefore, we must think about the restoration of this large whole, and not some small fragment of it. In this sense, the Union State of Russia and Belarus is not the end point of the movement, but a tool for building something more. Just as it seems to me, the Union State should be treated as well.
Today, there is still talk of creating a single currency of the Union State. The issue of money in Russia is the Central Bank, which is actually independent of the state. A bank that more obeys the International Monetary Fund and the US Federal Reserve. And what is the point of Belarus to switch to a single currency with Russia, in which there is such an emission situation? There is no meaning.
But, for example, a certain emission center called, say, the Central Bank of the Eurasian Union, which would issue a new Eurasian currency, would solve the issue of emissions without any upheavals. That is, the central banks of Russia, Belarus and Kazakhstan would be engaged in the issue of stamps, badges, or, say, match labels. Would organize the process of something or control something. But the issue of currency would be engaged in the supranational Central Bank of the Eurasian Union. That would be an important step. This is actually tantamount to declaring war on our geopolitical opponents. Therefore, it is meaningless to take such steps unnecessarily, without continuing a forward movement.
I will give this analogy. Imagine: a big offensive began at the front. It should end with the capture of some important points and positions. Instead, they took a little artillery, shot some, launched several minor attacks and retreated. They suffered losses and did not reach the goal. Here is the same thing here, with the single currency of the Union State. The process should start if there is an ultimate goal that can and should be achieved. But today the situation is such that without Ukraine such a goal is unattainable, and there is no point in starting artillery preparation.
Today, fears are expressed that after the creation of the Customs Union or as the Eurasian Economic Union develops, the Union State will either leave, like a Moor who has done his job, or dissolve in a larger project, like a piece of sugar in a glass of boiling water.
I repeat: The Union State is not a goal, but a tool. And if this tool is necessary for today's politics, then it is necessary to develop it. And even despite the emergence of new tools - the Customs and Eurasian Unions, I don't think that it is necessary to take some steps to dismantle the Union State of Russia and Belarus. The construction of the Union State is a movement in the right direction, which, having reached a certain point, can stop here for the time being. Since the parallel movement begins in a more interesting format.
In general, it should be understood that the movement towards reunification of a people torn apart into a single whole is, without false pathos, a holy task. And here it is completely unimportant in what form it will be implemented, under what name this process will come to a logical end. Therefore, one should not be afraid of dissolving one or another project in another, more successful one. In essence, this is all - movement in one direction. What this new united powerful state of Russian civilization will be called is absolutely unimportant. It can be called Kievan Rus with its center in Kiev, maybe - the Eurasian Union with the center in another city, it can be called somehow with the center in Moscow - all this is unimportant, but its essence is important. And I want to say a big thank you to the presidents of Belarus and Kazakhstan - Lukashenko and Nazarbayev, who consistently defend the interests of integration and consistently move in this direction. As for Russia, of course, it is and should be the center that restores this destroyed unity. But it should be noted that Russia began to play this role only under Putin. Under Yeltsin, despite all the persuasions of Lukashenko and Nazarbayev, no integration "for some reason" was possible.
And one more question related to the Union State. This is a question of ideology on which this alliance should be based. In my opinion, this should be the ideology of common sense, the ideology of patriotism. Let's ask ourselves: do we, living in Russia, want, say, Belarus or Ukraine, to connect with Russia of Chubais, with Russia of those who are talking about new privatization, with Russia of corrupt officials and thieves, fleeing justice and living in London? Of course not. We want our brothers to be reunited with patriotic Russia, with a country that is looking to the future, which has been able to overcome the demographic hole and is beginning to slowly grow in population.
But in order to be attractive not only for our neighbors, but also for ourselves, we must conduct an internal cleansing of the scale that has accumulated in us since 1991. Therefore, Russia must first understand within itself. And only then the process of integration beyond our borders can go simply by leaps and bounds.