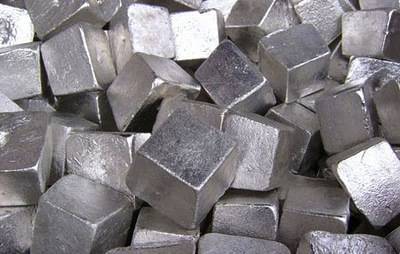 According to
"The Tokyo Times"
, Japan discovered truly "astronomical" deposits of rare earth metals: the whole field, located, however, at a depth of about 5,8 km under the surface of the Pacific Ocean, not far from about. Minami-Torishima southeast of Tokyo. Rare elements of the periodic table were found, including dysprosium, which is used in high-tech manufacturing: the manufacture of smartphones, hard drives, etc. at least 200 years.
Comrade Kato continued: "When the researchers returned and gave me the data, I decided that they must have made a mistake: the numbers seemed incredible to me. Nevertheless, this is a fact: the contents of only one drilling vessel can provide Japan with 60 percent of annual demand. "
A newspaper observer notes that the discovery could be cause for concern for China: after all, Beijing is trying to become the world's leading supplier of rare earth metals. At present, China claims that it owns less than one-third of the global reserves of such metals, despite the implementation of more than 90% of world supply.
Valid: in recent (from 12 March)
National Intelligence Report
China's monopoly on rare earth elements (REE, rare earth elements) was highlighted as one of the problems. After all, they are the basis for civil and military equipment of the 21st century, including the development of "green" technologies and advanced defense systems. As the Director of National Intelligence, James R. Klapper, believes, China holds a clear monopoly on the global supply of REE (approximately 95 percent). In the near future, China will also continue to dominate the production of the rarest and most expensive REE ("heavy") products, which are important in the production of defense systems. It should be noted that in connection with the Japanese discovery, James R. Klapper can breathe more freely.
Professor Yasuhiro Kato
clarifies
that deposits of rare-earth metals found at the bottom of the Pacific Ocean are more than a hundred times greater than the volume of all explored rare-earth elements on Earth. He also said that exploration will continue for about two years, and then production will begin.
Stock
are located
at a depth from 2 to 4 kilometers from the surface of the ocean floor.
Tyler Falk (
"Smart Planet"
), referring to France-Press, cites reports by Japanese researchers indicating that the concentration of the deposit is 20-30 times higher than in Chinese mines. Grant Branner (
Extreme Tech
) writes that the deposit of rare earth metals contains approximately 6,8 million tons of ore. Currently, the Japanese are searching for an economical method of extraction. Despite the fact that the real results of this discovery will manifest themselves only a few years later, the very "threat" of Japan to become the leader of the REE market will fully allow China to be kept in check. If the Japanese succeed, the export of rare earth metals from China will decline significantly in the coming years. "We don't even need to mine intensively,"
says
Professor Kato. "All we need is to extract enough to make China lower its prices."
A revolution is coming on the REE market. This opinion is shared by Valeriy Kistanov, head of the Center for Japanese Studies at the Institute of the Far East
"Voice of Russia"
following:
"This event is extremely important, maybe even of epochal significance. Japan at 100 percent depends on the import of these metals. They are used in the automotive and electronics industries. These are the two whales that hold the Japanese economy.

Japan learned a bitter lesson from the 2010 events of the year when, due to aggravation of relations with China because of the Senkaku Islands (Diaoyu), China stopped exporting rare earth metals to Japan, being practically a monopoly supplier of this raw material. "
As a result, China will soon lose its monopoly position in the REE market. At least, because of the appearance of an agile competitor, the Chinese will change the pricing policy.
As Ambrose recalls Evans-Pritchard (
"Midas Letter"
), in 2009, Beijing restricted global exports of this raw material, which led to legal complaints to the WTO by the United States and the European Union. In response to the claims, China explained that measures had been taken because of the fight against smuggling and environmental abuse. It should be added that the PRC simply skillfully used the monopoly position.
REE is needed for the production of iPads, lasers, catalytic converters for automobile engines, plasma TVs and much more. Dysprosium, for example, is used to make powerful magnets that remain stable at high temperatures, neodymium to create hybrid cars, and terbium in energy-saving lamps. Americans need Samaria to build
tanks
M1A2 "Abrams" and "Aegis Spy-1" audio radars. REEs are also used in precision manufacturing.
weapons
, Hellfire missiles, avionics, satellites, night vision devices.
Maxim Krylov (
Slon.ru
) explains popularly:
"Rare-earth metals for a non-expert are a set of sounds from that part of the periodic table that school chemistry classes usually do not look at: 17 elements, including lanthanum, cerium, neodymium, and europium with yttrium adjacent to them. Despite its not very loud fame, rare earth metals are the basis of modern industry: without them, electronics, engineering, and the chemical industry are unthinkable now. For example, the iPhone from which I write this text cannot work without neodymium (magnets for speakers), europium (red pixels on the display, which highlight my spelling errors) or cerium (means for polishing surfaces). That is why rare-earth metals are a tasty morsel for any country producing high-tech products. "
Ambrose Evans-Pritchard
indicates
that Washington was not ready to restrict the supply of REE by China. The US Secretary of Defense and the energy ministry have announced the search for rare earth metals as their first priority, but warned that this could take up to ten years. Rare-earth metals are not rare, but they are difficult to find in large concentrations.
An analyst quotes Professor Yasuhiro Kato regarding the Chinese export restrictions on REE in 2009. "Their real intention," said the scientist, "is to force foreign companies to build factories in China." They say: if you want our rare earth metals, you have to build your plant here, and we will be able to steal your technologies. "
Japan is known to be an ally of the United States. Therefore, some of the REE mined in the next decade will probably be exported. And this again is an economic blow to China.
Observed and translated by Oleg Chuvakin
- especially for topwar.ru