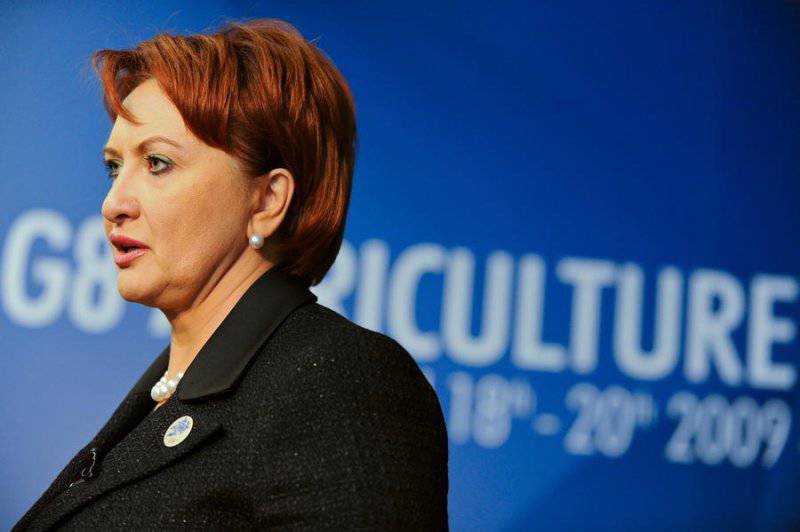 Investigation Committee has already initiated a criminal case against Rosagroleasing about fraud, embezzlement and forgery. We are talking about the purchase of truck cranes, trucks and mineral fertilizers, which were signed by the ex-Minister of Agriculture.
It became known that Rosagrolizing conducted fictitious purchases of mineral fertilizers, resold truck cranes and bought MAN trucks at an inflated price, as a result of which the state holding lost 650 million rubles. Documents, which are signed by the ex-general director of the holding, Elena Skrynnik, were placed at the disposal of the Izvestia newspaper.
The first episode dates back to 2007: in April, the corporation bought six truck cranes in the amount of 15,5 million rubles, then reselling them to another company at cost. A year later, the corporation bought the equipment at the price of 3,7 million rubles for each car. It turns out that on each of the cranes the intermediaries earned 1,1 million, the newspaper writes.
Moreover, the equipment ended up being leased from Kovcheg LLC, which did not make a single rental payment. In this regard, the Moscow Arbitration Court ruled to recover 106 million rubles from this company.
In the same year, 2007, an affiliate firm Agrokhimkuban supplied mineral fertilizers for the state holding, however they existed only on paper.
Another scam "Rosagrolizing", according to the publication, refers to the 2008 year and is associated with the delivery of trucks. The 2002 cars of the year of production cost the holding 5,5 million rubles each, which is about three times higher than the value of a used MAN in the secondary market. Then they were leased to UTS LLC, which also does not cover lease payments and has accumulated a debt of 95 million rubles.
Inspections in these cases revealed that the director of the companies involved in the scams was the same person - Vladimir Razumkin. The total damage on these three scams at Rosagroleasing is estimated at 650 million rubles.
Now the new case has no defendants, but it is likely that, first of all, the investigation will attract Elena Skrynnik to him, since she signed all the documents.