The British special unit SAS is updating its arsenal and pays special attention to the SCAR-H assault rifle.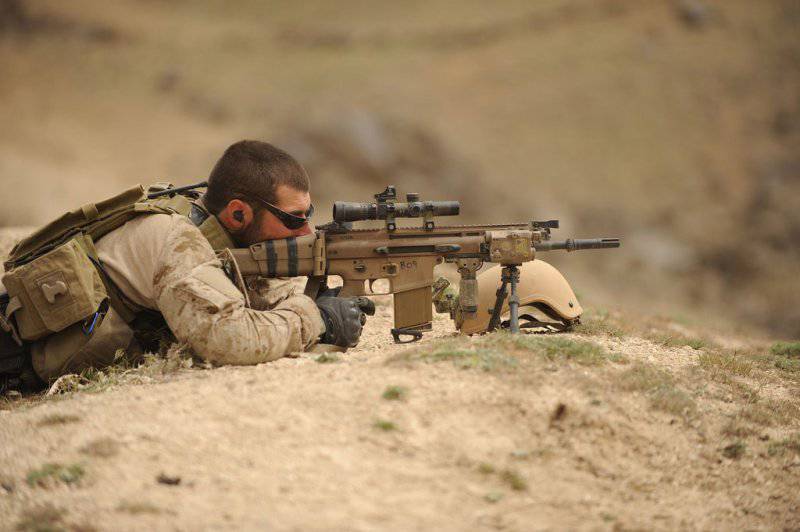 In the SAS report, it is indicated that in clashes with the Taliban, the enemy often uses
weapon
chambered for caliber 7,62х39 mm and 7,62х54 mm, which, according to British experts, gives rebels an advantage in shootouts.
SAS insists that it is necessary to pursue a policy of "shooting to kill" and for this it is necessary to adopt the SCAR-H assault rifle for the cartridge of 7,62 NATO.
Former British commander, and now acting British parliamentarian Patrick Mercer told the Daily Mail, "The 7,62 mm cartridge is great, and the 5,56 mm cartridge cannot compare with it in stopping action and, in the opinion of the soldiers, has not justified itself in Iraq and Afghanistan. I hope that the British military will consider the issue of returning weapons to the infantry chambered for 7,62 mm. This will help save the lives of our soldiers and win battles. "
The British Department of Defense spoke out in defense of the 5,56 mm cartridge, stating that this cartridge was widely used by the British military and showed its high efficiency, and for firing at long distances, troops can use machine guns and sniper rifles.
Another advantage of the currently used SA80 and C8 assault rifles (the Canadian version of the M16) is the 30 cartridge magazine as opposed to the SCAR-H magazine on 20 cartridges.
It is likely that the change associated with the replacement of small arms will affect only the special forces, and the bulk of the troops will still use the SA80 assault bullpup rifle chambered for 5,56 mm.

The debate over the advantages and disadvantages of the 5,56 mm and 7,62 mm calibers has been going on for a long time. In particular, the United States took out a naphthalene and returned to service an M14 rifle chambered for 7,62 mm. The rifle has been upgraded and will be designated Mk.14. It is assumed that it will be used by special forces of the Navy and the US Army in Afghanistan.
Recall that the SCAR-H assault rifle is already used by US special forces operating in Afghanistan.