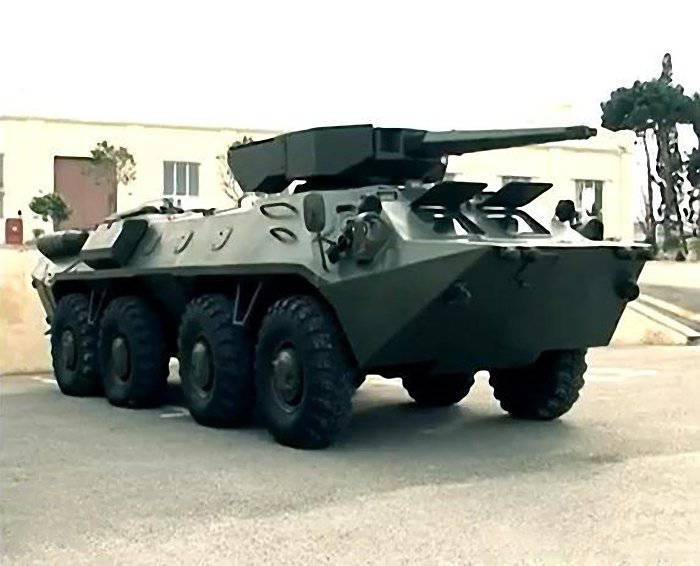 Azerbaijan has developed its own version of the modernization of the Soviet armored personnel carrier BTR-70. Together with the specialists of the state enterprise "Nikolaev Repair and Mechanical Plant" (Ukraine) and the South African company EWT and the engineers of the Baki instrument-making plant, the BTR-70M modification with the Shimshek combat module (Şimşək) was created.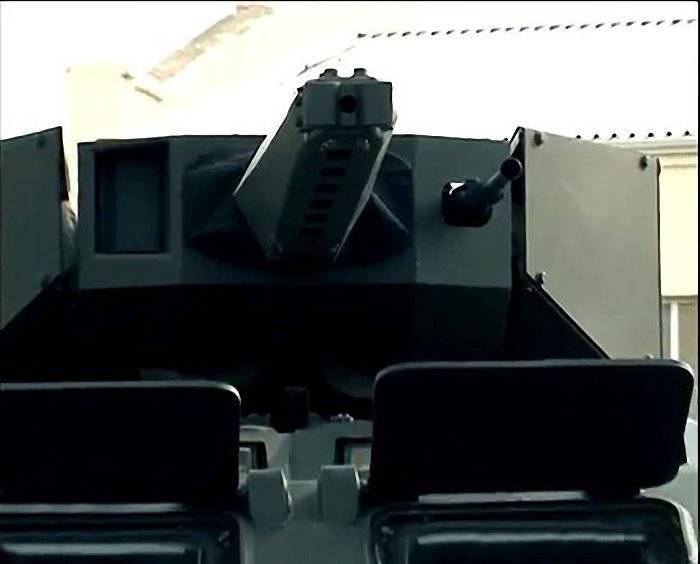 On the BTR-70M, new navigation devices integrated into the GLONASS-GPS system, digital communications, air conditioning were installed. They also equipped the machine with anti-mine bottom and seats, and to protect the crew from splinters, the inner surface of the armor was covered with Kevlar.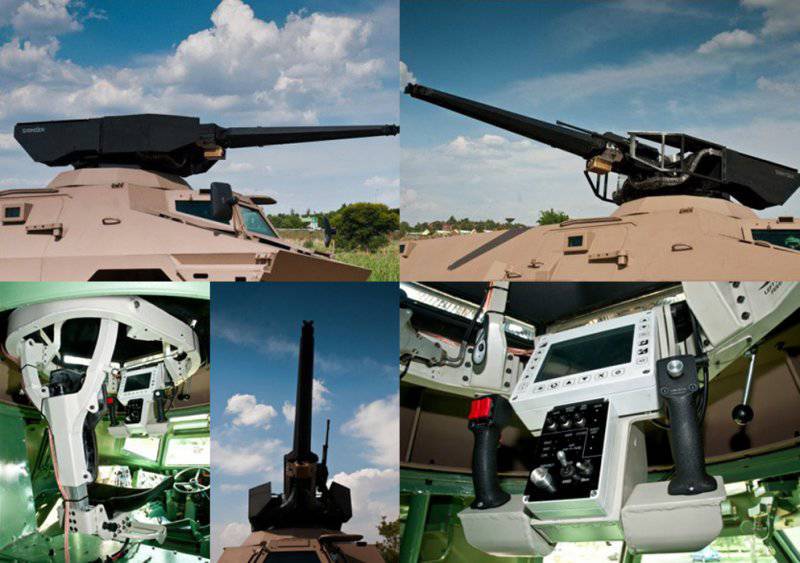 The armored personnel carrier also received a new Simshek combat module (in translation - lightning). The Simshek combat module, developed jointly by the South African company EWT, was installed. The module can be equipped with 23-mm or 30-mm automatic cannon. The module itself is based on the Predator II, which is an uninhabited tower designed for fully automated deployment of a heavy machine gun and light gun.
The module is designed to maximize provide information about the battlefield to the operator in real time at any time of the day. The turret has an 30-mm cannon and an 7,62 caliber machine gun paired with it.