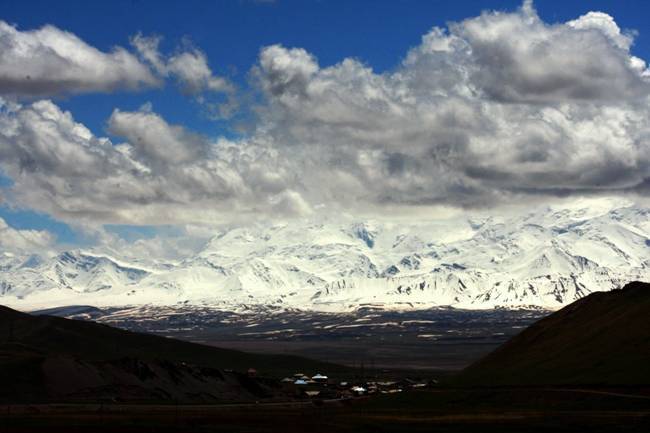 It is impossible to ensure the security of Russia without interacting with the states with which it borders, therefore investing money in the neighboring republics is justified. This opinion was expressed by the Secretary General of the Collective Security Treaty Organization Nikolay Bordyuzha.
"Can we talk about combating drug trafficking from Afghanistan without using the possibilities of Tajikistan or Kyrgyzstan? No. Or identifying groups that specialize in trafficking in persons without cooperating with the special services of these states? Not at all. Just as we can't ensure the security of Russia without interaction with Belarus. Everything that is invested in the same Tajikistan is in favor of Tajikistan and Russia, whose 201-I military base is located there. The Russian air base Kant and a number of other military facilities are located in Kirghizia. The security structure of Kyrgyzstan, we are strengthening the security of the Russian Federation. This is absolutely justified - both from the point of view of politics and from a military point of view. And from the point of view of taxpayers, "said Bordyuzha in an interview with the Kommersant newspaper.
In addition, he does not believe that the Tajik side deliberately delays the negotiation process on the Russian military base. In his opinion, the delays in addressing this issue by Dushanbe can be explained by the procedures "that exist in each state to bring to a logical conclusion the process of preparing this agreement, its evaluation and subsequent ratification."
"I have never had the feeling that there are any deliberate actions by the leadership of Tajikistan that would somehow slow down the implementation of certain existing agreements. In no case. The leadership of Tajikistan is focused on interaction with the Russian Federation and other members of the CSTO "I don't see any serious problems there yet. The problem is only in procedural issues," said the CSTO Secretary General.
Recall that in March 19, Russian President Vladimir Putin forwarded to the State Duma the agreement on the Russian military base in Tajikistan, according to which the Russian military base would remain in the Republic of Tatarstan until 2042.
Meanwhile, this agreement has not yet been submitted to the Parliament of Tajikistan for subsequent ratification. According to experts, in this situation, the Tajik side has the right to demand from Russia to first ratify the agreement on duty-free deliveries of petroleum products in the Republic of Tajikistan and on the mode of stay of Tajik labor migrants.