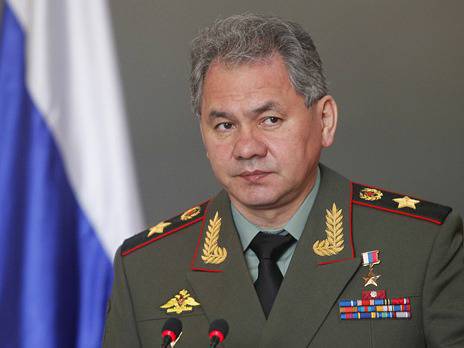 Russian submarine forces will be equipped with precision
weapons
long-range, said Defense Minister Sergei Shoigu.
He noted that Russia is doing everything possible to maintain a high level of combat effectiveness of the submarine forces and their qualitative renewal, RIA "
News
».
"You know that it is planned to equip submarines with high-precision long-range weapons, which will significantly increase the possibility of using submarines as part of strategic deterrence," the minister said, opening the meeting at the headquarters of the Pacific submarine command
fleet
.
According to him, "submarine forces of the Pacific Fleet have a special significance in maintaining strategic stability and military security of the Russian Federation in the Far East." He stressed that "the location of the nuclear submarines in Kamchatka is unique." "It provides the possibility of their free deployment to the ocean zone, which, in turn, allows to solve the tasks set in any conditions," explained Shoigu.
"In addition, it is extremely important to create the necessary conditions for the deployment of submarines, their full support, maintenance and repair," he added.
"At the meeting, I propose to discuss the state of the submarine forces of the Pacific Fleet and the main problematic issues related to their combat capability," said Shoigu.
Admiral Konstantin Sidenko, Commander of the Eastern Military District, made a report at the meeting, which was held behind closed doors. As noted by the Office of the Press Service and Information of the Russian Defense Ministry, the meeting in Vilyuchinsk "discussed the prospects for the development of infrastructure of the nuclear submarine base station in connection with plans to commission fourth and fifth generation nuclear submarines, as well as the possibility of ship repair in north-east Russia .