Serbu Firearms, a manufacturer of .50-caliber sniper magazine and semi-automatic rifles, refused to sell its products to New York City police. The reason why this is done, disagreement with the unjust, in their opinion,
weapons
laws in New York.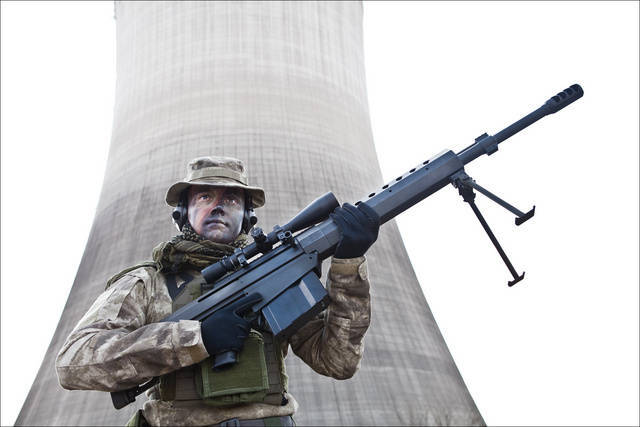 Serbu is one of almost 150 companies that have officially refused to sell weapons to New York law enforcement after the adoption of the controversial SAFE arms control act, which was met with contempt by the progressive rifle community.
The company posted on its Facebook page a request made by the New York police and its official denial to this request.
The company's founder, Mark Serbou, stated the following: "Unfortunately, we now adhere to the policy of selling only those weapons that can be sold to individuals (civilians) to law enforcement agencies. After the adoption of the SAFE Act, our BFG-50A product was considered an assault weapon and can no longer be sold to individuals in the state of New York. Therefore, with all due respect to the police of New York, but we are forced to refuse to sell the BFG-50A to the police. "
Mark Serbu also regretted that he could not equip the New York police with his weapon, unlike other police departments, but this is a matter of principle.
"Because of the stupid law, the respected New York police will not have the best tool for their work."
Interestingly, being a manufacturer of fine large-caliber rifles, the company Serbu Firearms, however, is not a leader in this area and even more, it is largely known for another product, the Super-Shorty shotgun.
The two most famous names among the manufacturers of sniper weapons Barrett and ArmaLite, have already stated that they will not sell weapons to the police in New York. Therefore, it is reasonable to ask the question, how many failures did the police get before the turn came to Serbu Firearms?
Serbu Firearms is 137 on the unofficial list of companies that officially announced a boycott of New York City police. Total on this list at the time of writing the article 142 company.
In addition to arms manufacturers, a number of community rifle organizations filed lawsuits against the state of New York and the SAFE Act.