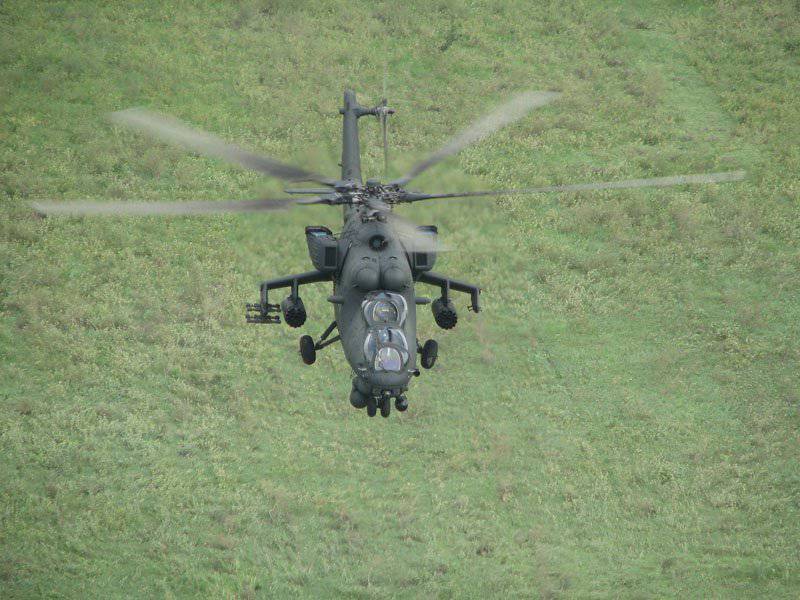 The Rosoboronexport company presents advanced samples of Russian military equipment and weapons at the International Naval and Aerospace Exhibition LIMA-2013, which opens today in Malaysia on Langkawi Island.
"In 2012, the most significant in terms of volumes of deliveries of Russian military products were made to the countries of the Asia-Pacific region, which amounted to 43 percent of all our foreign shipments of military equipment," said Rosoboronexport's deputy general director, head of the joint delegation. State Corporation Rostekhnologii and Rosoboronexport at LIMA-2013 Viktor Komardin. - This is an objective process - today it is extremely important for growing economies of the Asia-Pacific Region to ensure their safe development, to protect our national interests, in which we assist them. "
Currently, India, Indonesia, China, Malaysia and many other Asian states are actively exploiting Russian aircraft and helicopters, air defense systems, naval equipment, as well as ground forces equipment and armament. Rosoboronexport has long-term and fruitful relations with most partners, in particular, in the field of industrial cooperation, including the establishment of service technical centers and joint ventures. Also no less important areas of development of military-technical cooperation between Russia and the countries of the Asia-Pacific region are after-sales service of military equipment and the supply of spare parts, said Kamardin.
Rosoboronexport's spectacular interactive exhibition complex will show the exhibitors and guests the Su-35 multipurpose super-maneuverable fighter, the Yak-130 combat training aircraft, the Mi-28HE combat helicopter, the Mi-35М transport combat helicopter, the combat reconnaissance and attack helicopter KA-XXI, and the combat reconnaissance and combat aircraft MI-52M. Mi-26Т heavy transport helicopter, Cheetah-3.9 frigate (based on the 11661 patrol ship), patrol boat 14310 Ave. Mirage, patrol boat 12200 Ave. Sobol and other models of modern military equipment.
Rosoboronexport will demonstrate to its foreign partners the latest air defense / missile defense systems - the Antey-2500, Igla-S, Tor-M2E systems and complexes, as well as the Buk-M2 anti-aircraft missile system and the anti-aircraft missile and gun system "Armor-С1". The positions of Russia in this niche of the world arms market are traditionally very strong. Of particular interest to potential customers are Buk-М2Е and Pantsir-С1 air defense systems, which is caused not only by their unique capabilities, but also by the results of studying the experience of the beginning and course of recent armed conflicts in North Africa and the Middle East.
Visitors to the Rosoboronexport stand will also be able to familiarize themselves with a wide range of the latest air defeats, ship armament systems, unmanned aerial vehicles, as well as equipment and weapons for the ground forces. It is noteworthy that in the world market interest is also growing towards Russian simulators.
In addition, the exhibition will feature demonstrations of a world-famous
aviation
aerobatics groups of the Russian Air Force "Russian Knights". In turn, a colorful air show will be presented by pilots of the MiG and Su fighters of the Royal Malaysian Air Force. Also a detachment of Pacific ships will arrive in Langkawi
fleet
Russian Navy led by a large anti-submarine ship "Marshal Shaposhnikov".
Russia is a traditional participant
armory
salons, which since 1991 have been held on the island of Langkawi. Initially, it was Russia that played an important role in popularizing the LIMA exhibition, which has become the largest authoritative arms exhibition in the Asia-Pacific region and an important platform for discussing the prospects for cooperation in the military-technical sphere.