A group of Chinese experts managed to develop and produce solid material, which is not only the lightest known one, but also possesses a number of other impressive technical characteristics.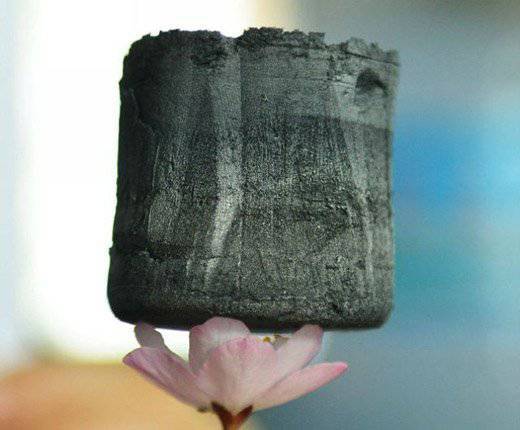 Apart from the fact that the new material is six times lighter than air, it also has a density of 0,16 milligrams per centimeter cubic. The material developed by Chinese scientists is so "weightless" that its fragment quietly lies on the flower petals, not even bending them down. In addition, the material is able to absorb the volume of another substance, nine hundred times its own weight.
All these technical features of the new material open up great opportunities for all areas of production, including the space industry. However, at this stage, the authors of the development plan to use their invention to clean the surface of the planet from oil spills. According to Chinese experts, one gram of new material can absorb 68,8 grams of organic matter per second.
Such an amazing material, managed to develop thanks to the freeze-dried process, which allowed specialists to remove moisture from the graphene chain and carbon nanotubes - while retaining all the characteristics. New material received the name - graphene airgel.